Can Sun Hat Color Make A Difference In Sun Protection in your everyday life? Do you remember your sun hat every day when you are out in the sun?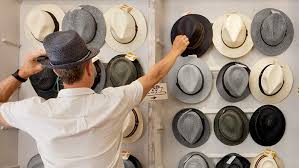 Does the color matter? Yes, color makes a difference, but not as much difference as the fabric that your hat is made from.
In this post, I am talking about practical use, not strictly a "fashion accessory." As we learn more about how we can protect our skin from the sun, we become aware that function is more important than fashion. Protecting our skin from the sun is important.
And yes so is fashion, because so many are vain to the point they will allow the sun to destroy their skin from sun exposure before wearing a hat they deem unattractive.
The color of your hat can also be helpful for improving sun protection, increasing sun blocking, and reducing the risk of skin cancer. However, as in the other items to protect you from the sun, the fabric the hat is made from is more important than the color.
The same color science that rules clothing also works for sun hats. It is important that the material the hat is made of is a sun blocking fabric.
The Best Fabric For My Sun Hat
Are you an experienced hat shopper? I will admit that I am not. Until a couple of years ago, hats were to me an accessory, not an actual tool to protect me from the sun. That was me, shopping for a hat with a mirror in my hand to see which one might make me less dorky looking!
Now that I know that a sun hat is the first thing we will need to shop for in our sun blocking wardrobe I shop differently. The fabric of the hat is more important than the color of my sun hat to protect my skin.
Yes, more important than the color.
The fiber used for the hat material must block solar UVR if you are to be protected from too much sun.
Most materials used in hats give you some protection from the sun. The UVR rays are dangerous Skin Cancer.org reminds us.
Protecting yourself by wearing a sun hat is the best step you can take. In fact, a tightly woven hat with at least a 3-inch brim and your 100% UV ray-blocking sunglasses provide the base to build a sun blocking wardrobe.
Fortunately, you can evaluate most materials used in hats to make sure they will give you some protection against UVR. Hat material is just material.
Straw hats can have spaces in the weaving process. This is done to provide a better fit and allow air circulation. This may work fine if you are out for only a few minutes.
However, longer outdoor outings may require a tighter weave and even a fabric lining in the crown of the hat. This fabric can help the crown of a looser woven straw hat keep its shape better, and allow you to wear it longer.
If the straw that is used to make the hat is treated with a UPF sealer or dye that makes it different colors it will be much safer.
You see, a hat is a serious part of your overall skin protection plan.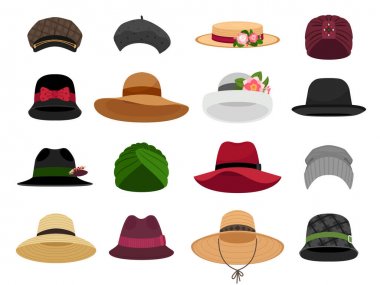 Fabrics That Are Best For Sun Hats
Again, sun hats need to be a tight weave and not let light through the pen holes where the fabric yarns cross over each other. Yes, straw can be that tightly woven!
Cotton is also a great breathable material that can be lightweight as well. Unbleached cotton is the better choice. Unbleached cotton has little "hairs" on the thread strand that cause the weave to be tighter and let in less sun.
However, most cotton does receive bleach treatment to be able to dye the fabric and make it softer. This makes the fabric weaker and thinner, allowing light through the weave holes. The UPF protection will come from the dye to the yarn or the sealer finish in making the fabric or a special weave that blocks the sun. So your sun hat will need to have added coating or sealers on the fabric.
Often we see "bucket" sun hats in unbleached cotton. This is a good fabric to give you as much sun protection as possible from your hat. It is usually a beige or off-white color, and should say on the label or hang tag if it is "unbleached cotton."
Some straw hats are made to be "crushable" or "packable." This is not a feature I would look for in a sun hat if I am planning to it wear every morning to work in the yard and garden for a couple of hours.
Everyday wear can be tough on a sun hat and so can folding it if the hat is made of straw fiber.
Cotton, especially when polyester is also in the mix. The result is an excellent choice for a sun hat that can be durable and crushable. It can last many years, even washing it along as needed. The bucket style will keep the sun and help keep some sweat out of your eyes, and the direct rays off your face.
A few of the other choices include denim, synthetic fibers, wool, wool felt, and canvas. Blends of synthetic fibers with any straw, cotton, or wool improve the protection as long as there is a tight weave.
A quick way to see if the fabric is tightly woven, shine your flashlight through it. A glow can indicate a reasonably safe, while no light is a better level of sun safety. If you see an actual pinhole where the fabric yarns are woven together, then maybe a bandana folded and laid in the top of your hat is a good move.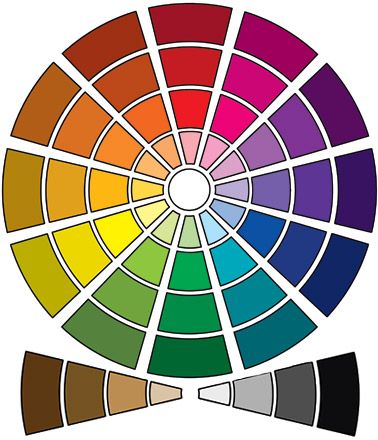 Best Colors For Sun Hats
Colors for their sun hat are important for some and won't make that much difference to others. So, even if you aren't picky, having a darker color for your sun hat is going to protect you more. However, it will be warmer as well. Remember, warmer colors protect you by absorbing UVA rays.
Lighter colors will reflect the sun's rays, but they will also bounce about on your face and body, making skin protection even more necessary. Be sure and apply sunscreen and reapply regularly. No color is able to keep you safe by itself. You will get a small amount of sun, like 4%. That means you are blocking 96%.
How much better my skin would look with only 4% sun damage in my lifetime? We just have to start working on protecting our skin. Some protection is better than no protection! Blocking out some of the sun's rays is a worthwhile endeavor. Even starting small and working on more protection.
The Important Parts In Choosing Your Sun Blocking Hat Color
Hats are the starting point for your sun blocking wardrobe. The brim should be at least 3 inches wide.
The color should be in the darker color range. The fabric must be woven tightly to keep the sun away. Your face, head, ears, and nose are where most first-time skin cancers are. Protect your skin with your sun hat.
Fabric is more important than color for your sun hat to provide the best possible skin protection. Use sunscreen to add to the protection of your sun hat. Lighter color hat? You will need more sunscreen.
Will you need a waterproof sun hat? What will you be doing when outside? I don't feel the need for a waterproof sun hat. In my part of the world, we tend to get in the house when it rains. I know that those of you from rainy climates will need the waterproofing finish to stay dry.
As we are all different and diverse in our lifestyles, getting what you need to protect yourself is important. Think this one purchase through and get the best for your situation. Does the wind blow a lot like it does where I live? I need a neck strap of some kind to keep my sun hat on!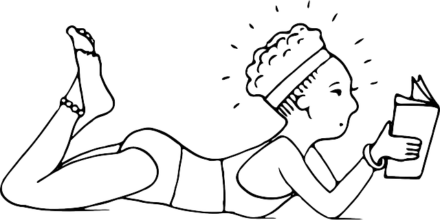 Sami's Take On Can Hat Color Make A Difference?
After reading the information above, you now realize that color is important, just not the most important part of the sun hat result.
When we get past the idea that sun hats are an accessory, we can make better decisions when shopping. When we realize that sun hats serve an actual physical purpose besides making us look cool, we can get the protection we need.
My own ideas were slow to shift, so I understand if you want to hang in there for the special hat that will keep you protected from the sun and looking great.
Find the one that will stay on your head even if like me you use a leather string to hold it on. I don't know if my hat would stay on while on a sailing boat. I don't sail, and if the opportunity ever arrives that I do, I will make every effort to get a proper hat.
My sun blocking hat is working for what I do. The style of my hat follows a "farmer's hat." I think a farmer's lifestyle fits me well. Yard work, work in the garden when we have one.
Then I sit out at ball games for my grandson who is rapidly outgrowing the activities that Granmom's can handle.
Find The Hat That Works For You
However, if I can wear it half the time I am out, I will be safer from the sun for a while. I don't plan to stay all day anyway, so even if I don't keep it on in the wind, I probably will be coming in before too long anyway.
How are you planning to protect your skin going forward? Do you use any special hacks to protect your skin? Your family's skin?
Thanks for coming on this journey with me to find what will keep my skin safer from the sun. Do you have some ideas to share? Please leave your suggestions for sun protection in the comments section below.
Sami