What is the "Best" Fabric For Sun Blocking Clothing? As you are finding out about sun blocking clothing do you wonder?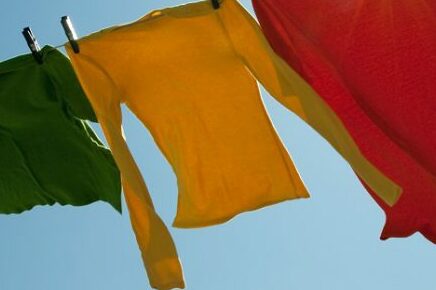 The "Best" Fabric For Sun Blocking Clothing is changing. The lightweight fabrics that let sun through to your skin are being redesigned into sun blocking clothing!
As you are becoming aware that you can have some help in protecting your skin from the sun and improve your risk of developing skin cancer? Naturally preventing skin cancer is the reason we need to be careful of too much sun.
If we could just let our skin tan till we were whatever deep shade we wanted to be and not ruin our skin in the process? We wouldn't even need sun blocking clothing or sunscreen!
Unfortunately, that is not how things work out. You will pay dearly if you get too much sun. If you don't have issues with skin cancer, you will have skin that looks much older than it is.
Let's take what help we can get and figure out what will work best for us.
What Fabric Is Best To Keep The Sun Blocked?
As the items we need to block the sun from our skin start with hats, let's consider a recommendation from the Skin Cancer Foundation.
They suggest:
When it comes to the fabric, go for hats with a darkly-colored, tightly-woven fabric like denim, canvas, wool, or synthetic fibers. These will effectively shield against harmful UV rays.
FYI: Yes, the darkly colored fabric protects best. However, it is the hottest to wear in the direct sun. A hat made of material that is lighter colored will reflect the light. If it is made of an SPF-treated fabric, you can have protection with a wider assortment of color choices.
Read labels and tags on what you are considering purchasing. Know what your sun hat is expected to do.
What Kind Of Sun Blocking Shirt Do You Need?
Sun hats and sun blocking clothing are among the simplest and most effective ways to protect your skin from the sun and the harmful rays.
These simple items of clothing provide a physical block between your skin and the sun. Another bonus of sun blocking clothing? You don't have to keep reapplying to stay protected.
Clothing manufacturers have begun adding chemicals and additives to what they are producing to make the fabric even more protective. This allows you to have stylish clothing in fabrics that aren't sun blocking in the natural.
As people are realizing how much protection they are getting from the sun blocking lines of clothing. Manufacturers have been able to use many different fabrics.
As with sun hats, sun blocking shirts come in many styles, fabrics, and colors. This makes your shirt very practical and protects your skin in all seasons.
A sun blocking shirt should be loose-fitting for allowing air to circulate around your body. It should also be long sleeves to cover your arms. The fabric and be almost anything if it is treated and has labels stating its SPF rating.
If the shirt is not labeled as SPF or is one from your closet, make sure that in addition to long sleeves and loose-fitting that it is very tightly woven. The color can be your choice as long as you can't see the sun in the places where the threads overlap when held up to the light.
Reminder Of What You Need To Block
This is where the ultraviolet protection factor comes in. We are all encouraged to be active for better health. To be safe outside for more than a few minutes you will need some sort of protection for your skin.
We now have more clothing and outdoor clothing companies have garments promoting an ultraviolet protection factor or UPF.
The manufacturers are producing garments that are treated to block the rays that are so tough on our skin. This enables you to take some of the risks out of being in the bright sunlight.
Blocking the UVA and UVB allows you to have more fun in the sun and stay safe. As clothing doesn't wash or wear away, you can enjoy the fun in the sun, winter, and summer and still take care of your skin.

The American Society for Testing and Materials has developed standards for labeling garments with sun protection. A UPF of 30 or higher is necessary for the product to be given the Skin Cancer Foundation'sTrusted Source seal of recommendation.
Do I Need To Know About UPF Ratings?

Good: rates clothes with a UPF of 15 to 24- Lowest rating and buying anything with this little protection is not actually helping a lot- However, something is better than nothing!

Better: rates clothes with a UPF of 25 to 39- This mid-range of protection is giving you some protection. However, you should not wear a garment with this rating in really hot direct sunshine and expect no skin damage. You will need to take a break and get in the shade for a while.

Excellent: rates clothes with a UPF of 40 to 50. A UPF rating of 50 indicates the fabric will only allow 1/50th or about 2 percent of the ultraviolet radiation from the sun to pass through to your skin. The higher the UPF number, the less light reaches your skin.
This gives you as much protection as is available in an item of clothing.
What Makes Some Clothing Have SPF Naturally?
Sun Protection Determining Factors:

All clothing blocks some UV radiation, even if only in small amounts. When determining a piece of clothing's UPF rating, several parts are taken into consideration.
FYI: You can use the same factors to determine if a regular piece of clothing, maybe from your own closet, is efficient at blocking UV rays.
Dyes Dark-colored clothing blocks the sun better than lighter shades. However, the dye is the real power. The more concentrated it is, the more it blocks. Dyes have been an inportant part of the protection of USF clothing.
Fabrics that will need some sort of chemical or dye added to finish: Cotton – Rayon – Flax – Hemp. Non of the fabrics are very effective at blocking the sun.
Fabrics that are better at blocking the sun include: Polyester – Nylon – Wool – Silk – Stretch Fabrics.
Clothing that stretches too much may have less UV protection than clothing that doesn't stretch.
More Factors Dealing With Declairing SPF
Another option Manufacturers have is to make clothing have the protective SPF we need is by adding finishes and treatments. Usually, this is done to the fabric before making the garment.
Treatments that add chemical dyes or other finishes to absorb the UV light can be added during any part of the manufacturing process.
FYI Laundry additives, such as optical brightening agents and UV-disrupting compounds, can increase a garment's UPF rating. These kinds of UV-blocking dyes and laundry additives can easily be found at retailers such as Target and Amazon. You can add them to your laundry to add some sun protection to your famlies clothing that they already have.
Pay attention to the directions on these products to know how to get the most for your protection dollar. You should stay aware of how many times the product will last in the laundry and still offer protection.
This makes you able to add the product and make your kids existing clothes protect them better.
Another Factor of Sun Protection Fabric
The weave of the fabric is a very important factor of sun blocking.
Loosely woven fabrics provide less protection than tightly woven fabrics.
To see how tight the weave on a piece of clothing is, hold it up to the light. If you can see light through it, the weave is probably too loose to be effective at blocking the sun's rays, unless it has a special treatment added.
Weight
The heavier your fabric is, the better it is at blocking UV rays from you and your family.
Another factor that affects the fabric's ability to protect you from the sun is if the fabric is wet! Most fabrics will lose their ability to protect you if they are wet. This is where some specially treated fabrics are still able to block the sun. Read labels.
Read Labels and Tags On All Sun Blocking Clothing
Retailers are carrying greater numbers of clothing styles. Recognizing the need for a variety of sun-protective clothing options with a high UPF rating.
Some companies are using a special trademarked name to denote their sun-protective clothing.
For example, Columbia's high UPF clothing is called "Omni-Shade." The company North Face simply notes the UPF in each garment's description. Parasol is a brand that specializes in 50+ UPF resort wear for women and girls.
Each year more choices appear. We can look really cool, be comfortable, and still be protected from the sun.
To boost air circulation and help you stay cool, some tightly constructed UPF garments use vents or holes. Others may be constructed with moisture-wicking fabric that helps pull sweat away from the body or have a soft woven net fabric underlining as in some shirts.
Those places allow the air to flow and play a part in staying comfortable.
Do I need SPF Fabric For My Pants Or Shorts?
When shopping for "bottom" wear or clothing for the lower half of your body, shorts will require the reapplication of sunscreen every 2 hours or less. You will need to protect exposed skin from the sun.
The same rules apply for bottom wear as for shirts. You will need air room. If you insist on wearing skin-tight pants and shorts, you will be warmer in the sun. There must be some air room.
I do understand that this requires a different attitude about how we dress. When you elect to wear sun blocking clothing, you will need room for the air to circulate around your body.
What About Swim Wear?
Swimwear is an area the manufacturers are adding lots of selections of stylish and practical swimwear. Here again, is time to think about what you need.
If you are working on lifestyle changes to protect your skin from the sun, think about it. Will you be slipping on a sun blocking shirt or robe or any one of the special garments now found for wearing over your swimsuit?
Men and children are the ones in our family who would benefit from swimwear that has a UPF fabric. When most swimwear gets wet, it isn't blocking the sun anyhow. I'm going to cover up pretty quick, after slipping into the pool.
So think about your lifestyle before investing in an SPF garment that really does not add to your overall skin protection.
Swimsuits made with UV-protective, chlorine-resistant material (UPF 50+) block at least 98 percent of UV rays when they are dry.
If You Are A DIY Person
Remember, I mentioned earlier making your clothes have a high UPF?
If shopping and adding sun-protective clothing to your wardrobe is too expensive, right now.
Or are your children are growing too quickly to invest in clothes they won't be able to wear in a few months? Not all of us are at a time in our lives where we can invest in sun blocking clothing right now.
A sun-protective colorless additive may be a great alternative to buying new clothes.
For example, SunGuard Detergent, a UV-blocking additive that is added to your laundry during a wash cycle, gives clothing an SPF factor of 30. The additive lasts up to 20 washes.
This is not absolute sun blocking but can be a reasonable slowing down of the sun's rays on your or your kid's bodies. As you are practicing sun safety you should be avoiding the hottest time of the day anyway. Your kids will have some protection beyond the much-washed white tee shirt.
Many detergents contain OBAs or optical brightening agents. Repeated laundering with these detergents will boost a garment's UV protection.
There are things you can do to help keep your skin safe. For me, using the additives to launder the shirts we wear outdoors is easy. Mr. Sami has had too many skin cancers removed as well. We need to do what we can.
I like knowing that I can take better care of our skin by making different color choices, different garment choices, and paying attention to the times of day to be out when I have options.
Helping Mom back and forth to the dermatologist to deal with skin cancer spots when she was in her 90's was enlightening. I realized I will probably not outgrow my skin cancer risk either.
Do Your Clothes Protect You From UV? Lets Do Some Review
Unfortunately, not all clothes will do very much to protect your skin from exposure to the harmful UV rays from the sun.
Some garments offer very little protection and can leave you subject to serious sunburn.
It's important to consider the type of fabric and the thickness of the material when shopping for clothing that you will wear outdoors.
The more lightweight or loosely woven the garment is, the less protection it will give. This sun protection thing does require a bit of revision in how you have been thinking about your clothing.
We tend to wear lightweight and loose-fitting garments in the summer when the sun is at its hottest. That part is good because loose-fitting allows air to flow around your body.
Summer is when we spend more time outside, usually in our t-shirts, shorts, or floaty summer dresses. Meen in lighter-weight shirts. These garments are usually made from summer-weight fabrics, so they can be light, airy, and cooling.
Now we know that unless we are paying close attention to when we are out in the sun, and choosing very early mornings or late afternoons, we are getting little sun protection.
Even on a cloudy day, 80% of the sun's UVA and UVB rays can reach your skin. Ideally, your garments should have more substance to them.
A heavier weight fabric in a tight weave can reduce the amount of dangerous UV light reaching your skin. A heavier fabric can reduce the amount of your ex[psure to practically zero. An indigo blue or black colored pair of denim jeans are perfect.
Wearing Denim In Hot Weather
There's one little problem with this, though.
Wearing densely woven denim when the temperature is pushing 95ºF isn't always practical. Or particularly comfortable.
So what can you do to protect yourself from harmful rays?
One way is to buy clothing that has been specially manufactured to have a UPF rating. This works a lot like an SPF rating on sunscreen.
The Sun Protection Factor or number on the label of a sunscreen lets you know how long you can stay out in the sun before your skin is at risk of sunburn.
Higher ratings or numbers should give more protection for bare skin.
A UPF50+ rating on your garments means they have the highest protection against sun damage. These are the clothes you should be looking for when shopping for your summer wardrobe.
Let's assume you know your risk for sunburn is very high. Your skin starts to burn after being in the sun for 5 minutes.
Sunscreen with a rating of SPF15 allows you to stay in the sun for up to 15 times longer. So you get to sunbathe for an hour and 15 minutes.
(We are talking sunburning in one hour and 15 minutes. Your skin will turn pink quicker, and some tanning will occur.)
Fabric isn't rated by the amount of time spent in the sun.
A UPF rating is based on the amount of UV radiation that can get through the material and reach your skin. That's a key difference.
To be protective, a garment must be made from a fabric able to block the radiation emitted by UV light.
This is why fabric ratings are different from sunscreen. Always check to see that the fabric or garment you want to buy has a UPF50 or higher rating. You want to wear it all day.
Why Is UPF50+ Clothing Important for Your Health?
Before you get lost in the numbers of sun blocking clothing and the fun of actually shopping, a moment to think about the reason for protecting your skin.
The main cause of skin cancer is exposure to harmful UV light.
Ultraviolet rays ar be found in natural sunlight, tanning beds, and sunlamps. The radiation that is naturally in the sunlight will attack your skin.
After some time passes or more exposures occur, little blemishes that are already on the surface of your skin can change in shape or color.
In severe cases, skin cancer can show as non-healing sores or wounds which heal up but then return. I have one such reoccurring wound on my chin at the lip line. It will show up at different times. Like when the cedar starts blooming or later when it pops here in our part of central Texas.
The other time this particular place reacts is when I am in the direct sun for over 15 minutes. One time it will not heal, and will have to be cut off!
Ultraviolet rays come in two forms:
UVA rays are the ones that cause skin aging. These rays attack your skin throughout all the daylight hours. They are also the ones that penetrate deeper into the epidermis and cause more permanent damage.
UVB rays burn your skin. They attack the surface and top layers of flesh. Damage may be temporary, like a bad sunburn or a slightly red area of skin. You'll be exposed to these rays at the hottest part of the day, which can be anywhere between 10 am – 4 pm, or sometimes even later. It just depends on where you are.
How Do I Know When To Reapply Sunscreen?
When you are wearing a t-shirt, you apply sunscreen to the parts of your body not covered by the garment.
As long as you follow the directions on the bottle, you should be able to stay in the sun for an allotted time. The amount of time will depend on the SPF of the sunscreen. A
Please note, you should cover up if you start to feel your skin getting warm even if you haven't been out as long as the numbers say you can. Maybe you miscalculated your risk factors.
Or you forgot that sunscreen isn't infallible. It can rub off or even wash off in the pool.
Then there are those times that you may simply forget to apply any.
Most of the time, you only apply it to skin exposed to sunlight. Applying sunscreen under your clothing is possible. However, this can be sticky and may end up with more on your clothes rather than your skin.
UPF50+ fabric doesn't have a time limit and doesn't rub off. The clothing will protect you from damaging UV rays for as long as you are out in the sun.
This is the main reason sun blocking clothing is an absolutely essential part of your everyday life. It doesn't require re-applying. SPF clothing doesn't limit your time to have fun in the sun.
Better still, you don't have to remember to put it on. You don't leave the house without your clothes. Or maybe you do? Getting dressed is second nature for most of us.
Skin Cancer has different levels of severity. The basal cell carcinoma is the one that often heals with no scaring.
Melanoma is the most serious and the one that is often more fatal. More people die from melanoma than from smoking each year, and melanoma numbers are growing.
. It's a nasty thing to have on any level. This is why it's important to take steps to block the radiation from the sun from reaching your skin. UPF50+ rated fabric in your clothing is the best way to do that.
How to Get The Most Protection From A Fabric UPF50+ Rating
Don't forget to be careful in the summer rain.
It may feel refreshing to stand out in a summer downpour. Or you may get caught in a downpour on your hike. If you get wet, you can easily be over-exposing your skin to UV radiation. Fabric loses as much as 50% of its UPF protection when it gets wet.
As good as UPF is, it can't do it all. You have to be aware and protect your skin.
DIY Protect Your Skin With What You Have Until You Can Afford To Replace.
Before you toss out all the non-UPF clothing you own, let's take a deep breath and figure out how to make better use of what you have.
You can improve the protection of the garments you already wear. Did you know that how you wear them can make a difference?
Your linen shirt or dress can still be worn safely in the sun. Double up on protection by remembering to add a product like SunGuard to your laundry.
The protection may not last as long and will need re-treating, but you get to wear your favorite t-shirt on a hot day.
Consider how to combine your clothing for a full barrier of protection.
A wide-brim hat will shade your face from the strength of the sun's glare.
This will cut down on the amount of radiation reaching your neck and shoulders. Wear your hat with a lightweight, long-sleeved blouse or shirt. This can offer a great deal more sun protection to your upper body.
Wearing long trousers or pants will do the same for your legs, particularly if you make sure the material is lightweight but tightly woven.
Another thing to keep in mind is how your clothes fit.
On days UV levels are high, wearing loose-fitting garments is more comfortable.
Your tight-fitting t-shirt may look great, but as the fabric, hast to stretch across your torso you will reduce the UV protection. Stretching the fibers allows more of the dangerous sun rays to get to your body.
Stick with a baggy shirt for those hotter days. You might also realize that you'll feel cooler too!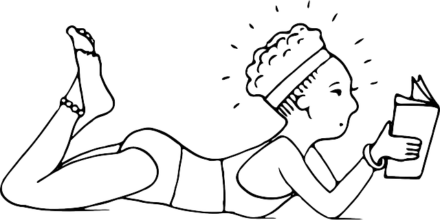 Sami's Take On "Best" Fabric For Sun Blocking Clothing
Sorry that this article is a bit long. However, when realized that there is a lot to share as we are all learning to protect our skin from the sun, I couldn't find a place to stop.
When I think about the problems we have had as a family with skin cancer, I know that warning is not enough.
We all have to be aware of how we can protect our skin. The Ozone layer is disappearing and we are going to have to protect ourselves.
There are serious risk factors, and it is hard to ignore them. When I look in the mirror at this scab on my chin almost the size of a quarter. It is unsightly and has not healed. Will this be the time it needs to be cut out?
The addition of sun blocking clothing will make protecting yourself easier. Where was my wide-brimmed hat those times I was out in the sun? I didn't know about mineral sunscreen for your lips and chin for too long.
Use my lessons and take better care of yourself and your family.