Why Sun Block Clothes For Golfers
Why Sun Block Clothes For Golfers? No one would argue that golf is a fun pastime. However, our year-round access to the sun-drenched links brings an increased risk for a serious and life-threatening condition. And that risk is skin cancer.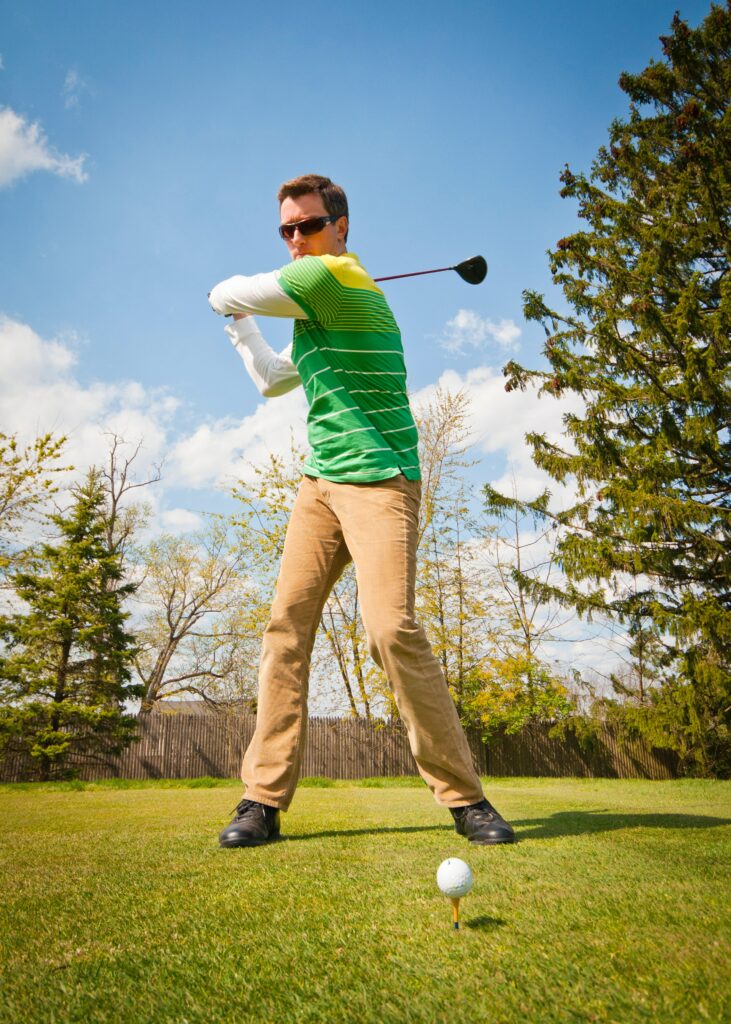 For every hour that you are on the course, golfers can receive 3 to 5 times the amount of UV radiation that will cause sunburn. That is a serious amount of skin-damaging rays to have one time, much less on a regular basis.
All this 3 to 5 times the UV radiation amount can lead to skin cancer. Maybe this isn't your year to develop skin cancer, but what if it is?
Will you allow wearing sun block clothes to make a difference for you? (Skin Cancer is a disease that affects more than 3.5 million Americans every year, according to the American Academy of Dermatology.)
There Is Real Danger For Golfers
Professional golfers are subject to skin cancer. Many PGA Tour pros like Adam Scott, Rory Sabbatini, Aron Price, Adam Scott, Brian Davis, Andy North, Tom Kite, JC Snead, Butch Baird, Fred Couples, and Justin Thomas have all had their bouts with skin cancer. I am sure that more digging on my part would turn up more names.
Sabbatini had a squamous cell carcinoma removed from his face.
For Scott, it was basal cell carcinoma, the stage of skin cancer that is after squamous cell cancer. Both of these are non-melanoma skin cancer.
Price experienced three bouts of non-melanoma cancer before doctors diagnosed him in 2010 with melanoma, the most serious of all skin cancers.
Thomas was diagnosed with melanoma that was caught early and should pose no problems. However, he knows the high rate of reoccurrence and will follow with his dermatologist often. Here is Justin Thomas' story in this link.
These examples show that skin cancer is a real danger when you spend so much time playing an outdoor sport. For pro golfers, it is the accumulated time out in the sun. Even though they use sunscreen, it isn't enough to keep you safe.
Sun Blocking Clothing will increase their line of defence. Make staying safe in the sun easier to do. A sun hat, not a cap is the start, with sunglasses and a sun block shirt to make the sunscreen more able to do its job.
Not Just Golfers
It's not just golfers. The same thing can happen to tennis and soccer players and anyone who spends time on a jet ski or boat. Think about your little ones who spend hours in the bright direct sun. Baseball practice and then on to football, soccer. So many hours in the sun, week after week.
Have you considered the way to help your family become aware of how to take better care of themselves? As they go about their active lives with little concern for the dangers the sun can have for them.
Is your family history ever brought into a discussion with your children? Do your brothers or sisters have a history of skin cancer? Are you the first of your family to be able to spend so much time playing golf? Is your child the first budding tennis star in the family?
So much history, so many times to share with your family how to be safe in the sun.
Help your children realize that just as there are family similarilities, your skin can be similar to others. Make sure they know the possibilities of skin cancer can happen to them.
Knowing Spefic Skin Cancer Risks
With so many risk factors for skin cancer, like having pale skin that easily burns or having several moles, awareness of the factors is important.
Men over age 40 have a higher risk of getting this disease. By the time you are 40, you have probably had prolonged sun exposure. This becomes a significant risk factor.
Unprotected exposure also moves you into the higher risk factor. Some golfers wear hats and sunglasses to protect their eyes and face from the sun. However, in many cases, their arms, legs, and neck are still exposed.
What are your habits when out in the sun?
Protect Yourself From The Sun
Practicing sun-safe behaviors is so important for golfers as well as all other people who spend leisure time outdoors.
When on the golf course, there are ponds and sand traps. These reflect the light and increase the intensity of the sun's rays. Reflections of the sun are very dangerous, and something to make yourself aware of.
These same dangers hold true for people involved in water sports. When you frequently use a jet ski, for example, you may be exposed to more sun damage than you realize.
It is the old story of how fast time will pass when you are having fun. Your skin can be sunburned in as little as 25 minutes when you have fair skin.
Suggestions for Keeping Your Skin Healthy While In The Sun
If you are not ready to start avoiding the sun altogether, here are some suggestions about how to protect your skin:
The best thing for your skin is to cover up or wear a broad spectrum sunscreen. If you cover up, you will not need to contunue to apply sunscreen every 2 hours. The sun block shirt will keep you safe, and only needing to add sunscreen to uncovered areas. Remember, you must protect with sunscreen all uncovered areas.
Wear a broad-spectrum sunscreen to minimize sun damage.
Trade you baseball styled cap for a wide-rim hat.
Don't forget your Sunglasses with 100 percent UV protection
Put on protective clothing to minimize sun exposure on certain parts of your body.
However please remember that the sun blocking clothing only works if you wear it. Sunscreen only works if you apply and apply enough to protect yourself.
Skin Checks
Even after taking these precautions, be aware of changes to your skin.
If you notice a skin discoloration; a mole, growth, or spot, schedule an appointment with your doctor. Bleeding, discharge, or a change in appearance to a bump or mole on your skin also should be checked out.
Melanoma can occur on your skin in locations that don't get sun. The condition that allows the melanoma to grow is a response to sunshine. We can't control if it will be melanoma or squamous carcinoma.
Having fun with our outdoor sports in the bright sunshine of central Texas can be dangerous. Remember to take a few extra minutes to protect yourself. This small step could minimize sun damage, as well as your risk for skin cancer.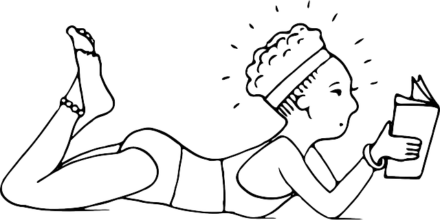 Sami's Take On Why Sun Block Clothes For Golfers
As with all persons who enjoy being in the sun, there are good results with bad results as well. Like most things in our lives, moderation is the key. Knowing what your individual risks are and how to work with them, not agnist the.
Awareness of the limints of safe sun times, and safe sun hours. Being aware of your individual risk, and teaching your family how to protect themselves. Add sun block clothing to your routine of skin protection.
Enjoy the time in the sun and playing golf with friends. Know when you need to have yout sun blocking hat, sunglasses and clothing. Add the sunscreen and breaks in the shade along with enough hyderation will help keep your skin healthy.