Learning About Skin Cancer in today's world has been a trial-and-error thing for me. Where are you with your skin cancer awareness?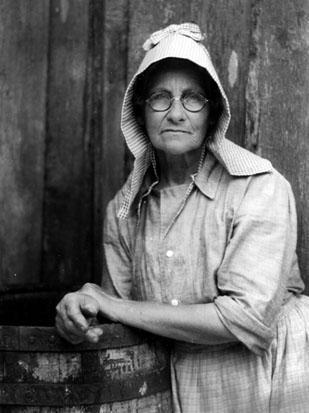 As I am Learning about skin cancer in this technology time, I am finding that I can help lower my risks for more skin cancer. There is beginning to be so much more information available.
It is too bad that this interest of mine in skin cancer couldn't have come in time to have helped prevent my skin cancer.
Would you wear sun blocking clothing? Had you considered the idea? Did you even know about SPF clothing?
Being of a "certain" age I grew up with some warnings about spending too much time in the sun. However, that information did little to change my behavior. After all, how much did Grandmother and Mom know about what was going on in the real world? Why would I take their advice?
I had my fair share of sunburns over the years. We lived in an area when I was growing up that was cotton farming land. Hot summers with lots of bright sunshine made great crops of cotton when things went right.
Not realizing I was doing anything wrong because my skin healed after the sunburns. Until it didn't. 
Mom and my Grandmother protected their skin when out in the garden or at the clothesline. They knew the sun aged their skin and would make them look older than they were.
The science of "why" came along later, but they knew because their mothers told them. I even had a "sunbonnet" when I was young. Mine was white, trimmed in blue check, with a basic shape much like the one in the image above.
Skin is one of the cancers that we can reduce our risk for. One in five US citizens will develop skin cancer. That is more cancer victims than will develop lung cancer.
Skin cancer risk is high because of risky behavior! We don't protect our skin from the sun. I am not sure that my Mom knew that the sun caused skin cancer when we were young. She didn't know that the Ozone layer was disappearing. This has contributed to the continued rise in the number of skin cancer cases.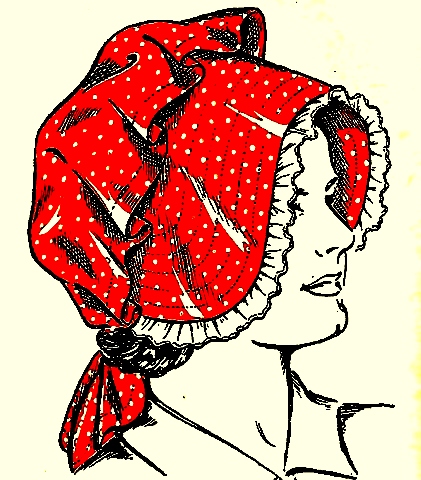 Should I Be Concerned About Skin Cancer?
When Learning About Skin Cancer came into my life, I have to admit, I didn't get really excited. Everyone had it or could have it. What was the big deal?
The lack of awareness that we were talking about me and my family! This information was woefully absent. We are now aware of how big the deal is!
After some research and much thought. And hours and months of reading and studying and taking notes, I know more. Not all there is to know about skin cancer. But a lot more than I did.
At least I don't know it all yet. I will keep reading and working to bring you information to keep you and your family safe.
It dawned on me that it would be interesting to write about what I have learned. Share what our family has learned about skin cancer. All 3 of my kids have had skin cancers removed. The experiences in our household are actual.
I have been down many of those endless research places where you enter your information and get your category of risk assessment.
Filled in information blanks and got many a standard risk analysis.
Should I Change My Habits?
I did get a lot of information through my email that tried to sell me so many programs and studies. So if you and I work together to find out how we can stay safe, it is a winning situation for both of us.
Sometimes we even recognize what is happening before it is pointed out to us. There is just the problem of change. That is the hard part.
If this site can offer even one idea about sun blocking clothing. How covering your skin will help reduce your skin cancer risk. That is a win.
Information that explains the whys of making changes can help you protect your skin from sunburn.
How wearing sun blocking shirts and wide-brimmed hats as well as our sunglasses can protect us from the sun.
My Family Is My Target Audience
Yes, I would like for my family to be more aware of what they can do to protect themselves from the sun. Protect against skin cancer.
I have no illusions. This is a normal family. We care about how our lifestyles may be working against us. Sometimes we even recognize what is happening before it is pointed out to us. There is just the problem of change. That is the hard part.
I want my kids to read the information. I know they won't if it is presented too harshly. That is what caused me to decide to drop back and try a softer approach to sharing this information.
If sun blocking clothing will get their attention long enough to read through it? That is a win. The information that explains the whys of making changes. How wearing sun blocking shirts and wide-brimmed hats can protect their skin.
It isn't that big a stretch when one finally arrives at the "light bulb moment" when they see why they must change. How it is to their benefit to make a change.
Sun Blocking Clothing
As I learned about skin cancer, the old pictures from my childhood came to mind. The sun blocking clothing worn by generations ahead of me.
That is how they dressed in the old albums we have. They used layers of protection. They were doing what they could to protect themselves from sunburn.
The old pictures may be what comes to mind for many of us when the subject of sun blocking clothing.
We should become aware that the clothing they wore did help prevent and protect them from skin cancer. They didn't have UPF!
Where are you with your awareness of this idea?
Learning about skin cancer is a double-edged sword. Now I can't pass the buck by saying I didn't know. Now, I do.
Did You Think About Protecting Your Skin?
I hate to admit that I only considered it necessary to protect my skin when playing in the water. As a young preteen even as a teenager, sunscreen was not available.
Sun Tan Lotion was an "accessory" we had in the stuff we brought along when we were going to be swimming.
Using it wasn't a part of the plan. We just wanted to have a bottle of sun tanning lotion to look cool!
We didn't think so much about it before going to ride bikes. Or just going outside to play. We were out in the sun, in direct sunlight!
Our parents didn't know, and they could not warn us about protecting our skin from the sun.
Is The World Warming?
Now we realize that Global warming is something we will have to deal with. The thinner stratosphere allows us to sunburn so much quicker.
You and your family are getting older. There have been many fun days in the sun. The sunburns are piling up.
Climate Warming and Your Skin
The world getting warmer?
Sunburns adding up?
These are all factors that make any thinking adult pay attention. You must get off the fence in this skin cancer awareness that is going on worldwide. The cases of skin cancer are growing.
We can no longer be indifferent. This body we have to live with can only survive a limited number of sunburns. Then it can no longer replace sunburned skin with healthy skin.
When your skin can no longer heal itself, you will be left with skin that is no longer attractive or young-looking. Your skin can no longer help heat your body, nor will it be able to cool you down or warm you up as easily.
All the functions we haven't noticed our skin performing when it was healthy? The failure will get our attention when your skin can't take care of you anymore!
Sun Blocking Clothing
Can you go from being unaware of the dangers of skin cancer and moving into the new stylish and well-made sun blocking clothing?
Yes, you can do this. You will be making the first of many adjustments that are in store for all of us on this journey of learning about the prevention of skin cancer.
The future can be more comfortable as you learn how to protect your skin. We may not be able to completely prevent skin cancer. We do have the chance to make it easier to live with and hopefully easier to treat.
The secret of early treatment is important to the future. To your healthy future.
A long-sleeved shirt with a wide-brimmed hat will go a long way toward protecting you. Sunscreen, of course, is important. Always wear sunglasses. Give yourself and your family the benefit of better information about sun protection for their skin.
Know that many new ideas are coming along that will make it easier to protect our skin and prevent skin cancer. It will be up to your to make yourself aware.
When you allow yourself to be aware and start learning about skin cancer you will see the signs for yourself everywhere. Don't take too long to protect yourself.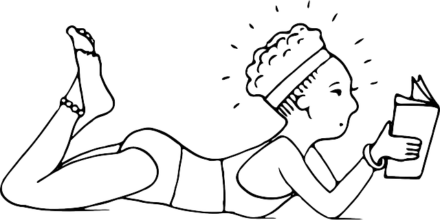 Sami's Take On Learning About Skin Cancer
As we have so much information available, it is sometimes easier to ignore the information than to try to make it work for you.
Realizing that we can have an effective part in keeping our skin safer is an important place to start. Wearing sun blocking clothing is an easier way to protect your skin. An easier way to prevent cancer.
You will need to rethink that thing you have going on with your love of suntans. A tan is not good for your skin health. Suntans appeal to your vanity, not the sane part of you that knows you need to change.
Wanting to look glamorous like you think a tan makes you look is an immature way to come to terms with a healthier lifestyle.
Do you still think it makes your look attractive to smoke? Too much sun does more skin damage than smoking. More people die from skin cancers than from smoking!
Pay attention as you continue to grow your awareness of the dangers of too much sun on your skin.
(updated 5/24/23)