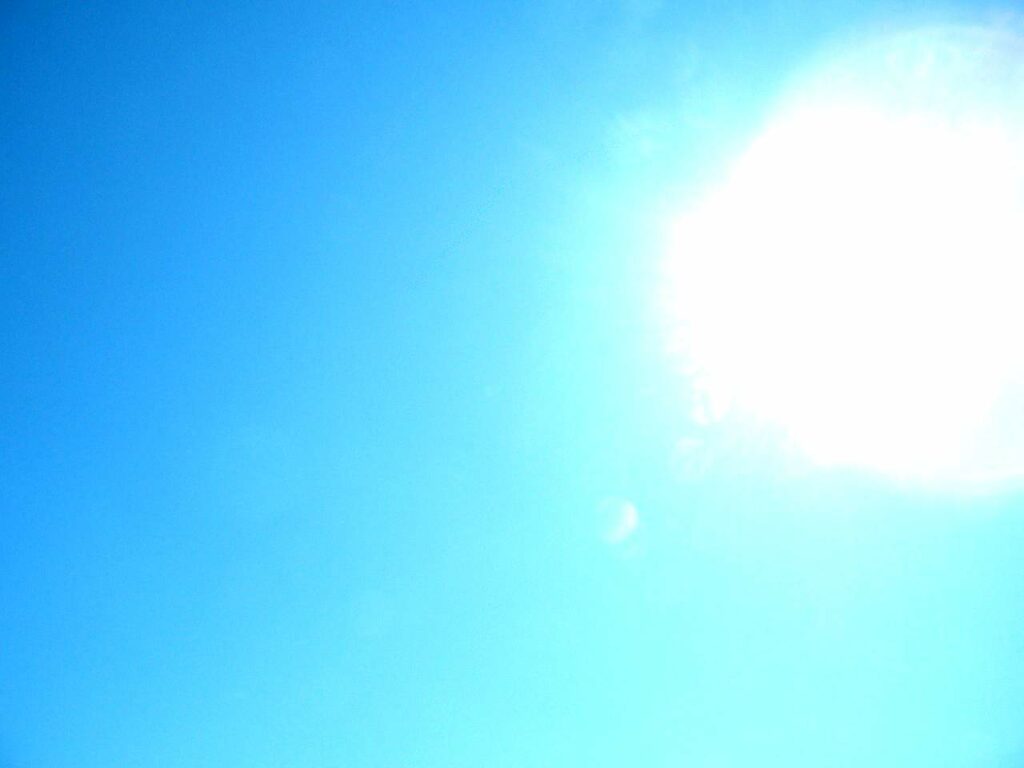 How will climate warming and your skin protection affect your results as we are moving forward? What changes have you made to your existing routines for protecting your skin and avoiding sunburn and skin cancer?
This climate warming issue is and will continue to be the elephant in the room. At least until some serious action is taken to slow the warming. When I decided to research what is happening with rising temperatures, I really tried to limit the search.
I just wanted to know what was happening to our skin and being exposed to the sun. As the information didn't know I really didn't want to know all that, it just kept tumbling out. It is difficult to cut off at skin protection.
What I Found
Yes, higher rates of skin cancer are being diagnosed. One blessing of the technology we now have enables us to have access to an enormous amount of information. Trends are easier to spot and follow. Large databases provide information to back up scientific findings.
We are going to need to protect ourselves and our families from the sun more diligently than ever. Australia has already lost more of the ozone layer than any other country in the world. They have been facing this stronger direct sunray strength longer. There are several Australian companies that have made great strides in sun blocking clothing.
Finding all kinds of blends for clothing to protect our skin. With the special weaving techniques and finishes now used, the fabric and is sun blocking as well as light weight and beautiful. Easy to care far, and easy to style into clothing that can protect you from the sun, and look great as well.
My denim shirt will protect me from the sun. But it won't be lightweight and cool. The progress will surprise you if you have not already discovered your own really attractive sun blocking clothing.
Some Results Of The Warning Of Our Climate
There is so much information is out there. I kept going back to this from a Dermatologist in Washington state who specializes in treating children. He offers some very good proof about what is happening and all the things that are changing. And the way it is affecting our children. How we can expect things to be in the future.
We must help our children learn to protect themselves from the damaging rays of the sun.
https://pulse.seattlechildrens.org/climate-change-effects-on-skin-a-qa-with-dr-markus-boos/
https://www.aap.org/en-us/advocacy-and-policy/aap-health-initiatives/climate-change/Pages/Climate-Change-and-Childrens-Health.aspx
How To Help
The best way to make sure our kids are getting the sun protection they need is to set a good example.
That means;
Wearing sunscreen -SPF 15 or 30 have proved to be the best to protect our skin during sun exposure. Remembering to reapply as the directions state will also help keep your sunscreen able to continue protecting your skin.
Apply your sunscreen 15 minutes before sun exposure. Then reapply again every 2 hours and after being in the water or sweating a lot. Sweat will break down your protection and let you burn. Reapply often.
Wearing sun blocking clothing will farther protect your skin when you are in the direct sun, between the hours of 10 AM and 4 PM. Sun Blocking clothing has been the choice of mankind forever.
However. in recent generations we have fallen in love with tanned bodies. To heck with your skin health. This left surefire method of protection out of the loop and ignored. Covering up? Who wants to wear clothing when your friends are running around with bathing suits? You want to show off your tan too.
You, Climate Warming And Your Skin
Some serious issues are going on that make you unable to ignore protection for your skin. Your parents and grandparents may have been able to be out in the direct sun's rays through their lives. And maybe they escaped skin cancer. They may have worked outside and if they did they covered up well. Brimmed hats, long-sleeved shirts.
They didn't wear shirts without collars as we do now. Trends in our clothing have made tee-shirt necks accepted work ware. That leaves the back of your neck uncovered. This is one of the body locations that is diagnosed with skin cancer at alarming rates All kinds of things make different vulnerable areas that we often forget.
Sun blocking clothing can be any kind of clothing that provides a layer of protection between you and the sun. Your denim long-sleeved shirt will do a great job of keeping the sun off your skin. It tightly woven, a darker color. Fits the description for sun blocking clothing.
Here is the issue, you won't like wearing that denim shirt with the sleeves rolled down, the collar turned up to keep off the sun Not while everyone else is hanging out in their swimwear. You want to look "cool!' I get it, I want to look cool too.
Sun Blocking Clothing
This is where sun-blocking clothing enters. The special fabrics and finishing methods to make the clothing with the ability to block the sun something you will wear.
I enjoy the way the specially designed long-sleeve that comes over the top of my hand. The specially designed holes for my fingers. The hood to pull up over my head. All work especially well to protect my skin from the sun. Fabric that is knitted with a weave that protects me. Soft and comfortable to the feel. It not stiff and scratchy.
A shirt I will wear to hang out with friends. What about the trusty denim one? Probably not.
Sunscreen Protection
You must also use a sunscreen with your sun blocking clothing. Your bodies are exposed to more sun every year as our planet warms. That sunscreen bottle/tube should be handy. Everyone must be on your toes for protecting your skin from overexposure.
As our ozone thins and disappears, you will be left with less protection. The methods that have helped take care of you through the ages are disappearing. You must be ready for the changes and teach your children to take care of themselves.
The government is slowly moving to improve the products you have to protect your skin from the sun. The sunscreen formulas are getting new regulations. These regulations are removing the chemicals that cause the mutations that affect your hormones and those of your children. Too many men are victims of low sperm count in today's world. This is not just a female issue.
Give some thought to how you will work with your skin protection program for the future. As Climate Warming And Your Skin react to each other. Have a plan.