I have had a summer of no sunburn! Nada! Not even one little pink face or arms day!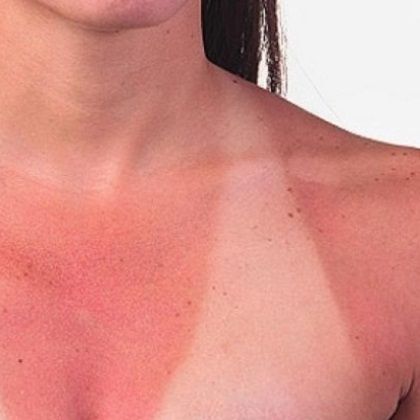 How did I have a summer with no sunburn? Well, we did have a hot dry summer, so there was less incentive to get out. That part was from Mother Nature, not my doings. However, this did make it easier to get out earlier in the day for what I needed to do outside.
Then, I have been studying and learning how to stay safe in the sun for a couple of years now. While building my site about sun blocking clothing, I learned a lot about safety and responsibility. So wearing sunblocking clothing, even when I only planned to be out in the sun for a short while contributed.
Protecting my skin when I lost track of time and was out longer than planned didn't result in skin damage. So, yes lifestyle habit awareness and change help as well. Lowering my risks has been an easy change to live with.
Are you beating yourself up for not being careful? Did you or your kids end up with sunburn? It does require some action on your part, to stay safe, but you can do it.
7 Tips For Having A Safe Summer
What does summertime normally hold for yourself and your family? Do you have a pool at home or in the neighborhood? Or do weekends find you loading up and heading to the lake or the beach?
There are also high temperatures and humidity. Too often dehydration and heat exhaustion are present as well. Sunburn is often a complication added to the need for liquids and heat exhaustion. Some suggestions from Kory Grill, DO. an assistant professor at Texas A&M to stay safe made sense to me.
They may seem to be too broad in scope to really make a difference. Remember we are educating ourselves. This post was written to help you make some changes in your thinking to improve your skin's sun safety.
The dangers of too much sun, and enjoying the summer weather can go dangerous quickly. Sunburn will encourage heat exhaustion. Gill tells us that if heat exhaustion, untreated can develop heat stroke. Heat stroke leads to liver failure and seizures. Your organs are basically cooking internally.
# 1 Recognize the Symptoms of too much sun. These symptoms are:
Dizziness
Weakness
Headache
Nausea.
Fatigue
Inability To Sweat
If you are anyone in your group starts displaying these symptoms, get that person to an air-conditioned location immediately, offering drinking non-alcoholic fluids. Even in a vehicle with the A/C on.
Water or sports drinks are best. Avoid additional physical activity for a while.
See a doctor if symptoms continue.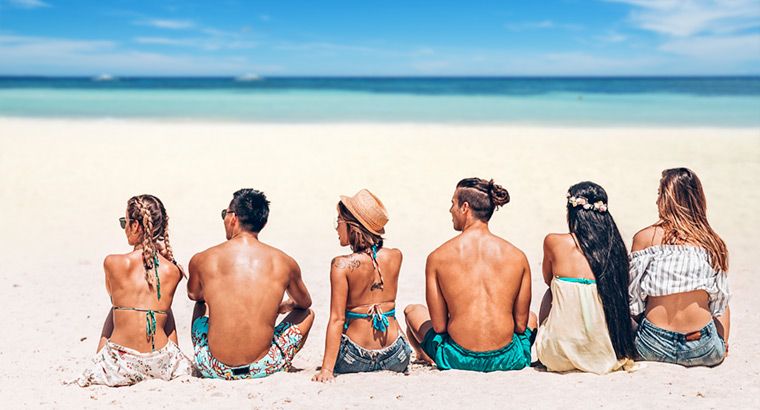 If You Are Competing In Summer Sports, Stay Safe
Are you traveling to another area for sports in the summertime, like summer track and field, or competing on a bike in another altitude or climate? Will this travel have you going from a hotter, more humid climate to the mountains to hike or fly fish? Maybe you are just into hanging out?
# 2 Allow yourself to acclimate. Give yourself a bit of time to get used to the heat, or lack of heat. You may need to get used to no air conditioning. To the dry climate and the need to add more water than usual to your daily intake. Figure out if you need short or long pants. To see how the food and water agree with your natural daily routine. We often mess up a whole weekend by rushing into things on Friday night.
# 3 Make sure you are hydrated enough. In a new setting, it is often a bit more difficult to get started with enough fluids. If the weather is warming, and where you have been, it is still cool, more water is needed. Get a few more ounces down, and make sure your system is on go.
Pay attention, even when traveling, if your urine is darker than normal, you are needing more healthy fluids.
Senior Citizen Warning
Another warning for Senior Citizens, a recent study reports that about 40% of Senior Citizens are chronically dehydrated. So, any Seniors in your gathering are more apt to have health issues resulting in dehydration because of age, health conditions, and medication.
While this shouldn't cause problems with the members of your group and cause exclusion, be watchful. Have water on hand to offer.
Then, be aware that a long hike to the restrooms during an outdoor event will often cause the older members of the party to decline the liquids offered. This can set in motion a series of events to make the person more susceptible to sun damage, or heat exhaustion.
Then there are people like me who want to see the grandkids in their sporting events and are excited to get to the stadium. We think we are fine, not having any issues, but find ourselves setting in an area with no breeze to help dry sweat and cool our bodies. We can soon become overheated.
Start Summertime With A Plan For Better Health
While getting used to summer, even if you are staying home, you will need to use better health habits. Making sure to get started on the right foot is always a sure way to stay safer.
# 4 Take breaks. If you are starting a new exercise program or diet for summer, or competing in summertime sports of any kind, ease into the time, and take breaks. Too often, we rush into a new sport or diet plan, any kind of change.
Take a break. Let yourself catch up. Check out your routine, are you eating properly? Resting enough? Drinking enough water?
Especially when starting a new diet plan, make sure you are drinking enough water. This is not the time for a do-or-die attitude. Get better results by taking a break.
Will This Be Your Summer Of No Sunburn?
As summer begins, we need to remember to keep our skin safe with sun blocking clothing. There have been enough studies and reports that back up this statement. Even the CDC tells us that sun blocking clothing is a dependable covering for your skin to stay safe in the sun. Your sun hat, sunglasses, and sun blocking clothing will get you started in great fashion.
# 5 Apply sunscreen where you are not covering with sunblocking clothing. Your hands, especially on the backs, if you aren't wearing UPF gloves or other sun blocking clothing. Protecting yourself from sunburn is a giant step in staying healthy and enjoying your summertime.
Let's talk a bit more about sun blocking clothing and keeping your healthy. In an effort to protect our skin from the sun, we often work against ourselves. Fit is very important for your sun blocking clothing to do a good job.
# 6 Pay Attention to how your sun blocking clothing fits. Your sun hat brim should be at least 3 inches wide and fit well enough to allow your 100% UV blocking sunglasses to slip on. Your loose-fitting long-sleeve tightly-woven shirt with a collar should be loose enough to allow the air to flow around your torso.
You will need the air to move and cool your body to stay cool in the direct sun.
Know What Temperatures Are Expected
An often overlooked safety practice is to check for the weather reports in your area. If you are used to temperatures in the low to mid-90s in the summertime, and you visit my part of Texas for an outdoor family reunion, you will find we are in the triple-digit days with humidity in the 70s as well.
When you are prepared with sun blocking clothes, hats, and sunglasses, spending some time outdoors may be doable for early mornings or late afternoons. Meeting for an outdoor lunch with friends or family will not be the best way to visit.
# 7 Get a reliable weather forecast. Be prepared with more water, and cold snacks. Chairs to be able to rest in the shade trees and have your umbrellas handy. Pop-up shades will enable a safer outdoor time.
Reconsider outings like climbing the local Enchanted Rock State Park unless you are in really great shape during the mid-day times. It is a beautiful part of the hill country, but it can get hot and humid. Hikers should have good hats, as there is little shade.
This is a bare rock of granite, well worth the effort.
There are no magic potions to make summertime more fun, and safer for you. Staying alert. Informing yourself to be able to plan your outings, and when to reschedule for a better time. Staying aware of your options will allow you to make better choices for fun in the summertime.
Plan For A Summer Of No Sunburn
Having a summer of no sunburn is surely worth the caution. It's just logical that the higher temperatures will increase the sun's danger.
With the higher temperatures, we often have cloudless days. The sun heats our part of Texas, and even the water feels heated as it flows through the pipelines in the ground. These things make me aware of how dangerous the sun can be to our skin if we don't protect ourselves.
You can have more fun, and enjoy the adventures you and your family have. Making it better summer as you remain free of sunburn. Don't forget the changing climate we find ourselves with.
Another warning, it does not have to be hot to get sunburn. The actual temperature can feel mild, and yet you will sunburn. Sunburn is caused by actual UVrays, not heat.
Sunburn is a fast pass to skin cancer. So we should stay safe. Know what is expected for the day's weather, and be prepared.
Does Sun Protective Clothing Really Work
Yes, sun protective clothing really does work. Wearing sun blocking clothing has proven to be the safest thing you can do to prevent sunburn.
Unlike sunscreen, sun blocking clothing doesn't wear out, at least in just one wearing. It lasts most wearers an average of 2 years under normal wear. If you are working out in the sun, wearing your sun blocking shirts every day, and washing more often, the UV protection will fade in some garments.
It took me a while to realize that I had clothes that were considered sun blocking garments already in my closet. Have you checked out what is in your closet?
I was encouraged when I realized that just wearing clothing put me in a safer spot. Sure I love tank tops, but there is little protection from the sun with a tank top. That loose-fitting long-sleeve tightly-woven shirt with a collar is my hero now.
Affordable Sun Blocking Clothing
One of the surprises for me had been to find that Walmart offers
sun blocking clothing. You can add this layer of protection for yourself and your family.
But first, look in your closet. Do you have a long-sleeved shirt made of a darker color of fabric that is tightly woven. Is there one that is made of a polyester-cottong blend fabric? Look on the tag on the back of the neck, or in a side seam. What are the fabrics listed?
Look at the style, does this shirt have a collar to protect the back of your neck? That's a plus, and what to look for in your sun blocking clothing.
A hoodie in a very loose fit and dark color will offer protection to the back of your neck as well.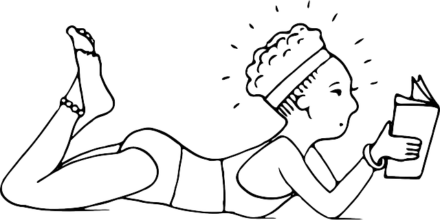 Sami's Take On A Summer Of No Sunburn
After a couple of years of paying close attention to how to protect my skin from sunburn, I am pleased to have a summer with no sunburn.
I am careless, and sunburn too often happens to me. Having a season without sunburn gives me encouragement that awareness has finally sunk in. It is so much easier to stay protected now that I understand better what keeps me safe.
Now that I know wearing a loose-fitting long-sleeve shirt will keep me safer from the sun. Understanding that a full day of super strong rates is difficult to block.
A few hours, not all day is a safer way to be in the summer sun!
Choosing to reschedule events and outdoor times to safer times of the day.
Staying hydrated and staying in the shade. Remember my umbrella and the shade this gives.
Wearing darker colors to help my regular shirts protect me from the sun.
Remember to wear sunscreen every day, even in the winter.
I am looking forward to a safe skin fall and winter.
Thank you,
Sami