What color blocks the sun best, white or black? What is best for your family? With all the information we have, are you still wondering?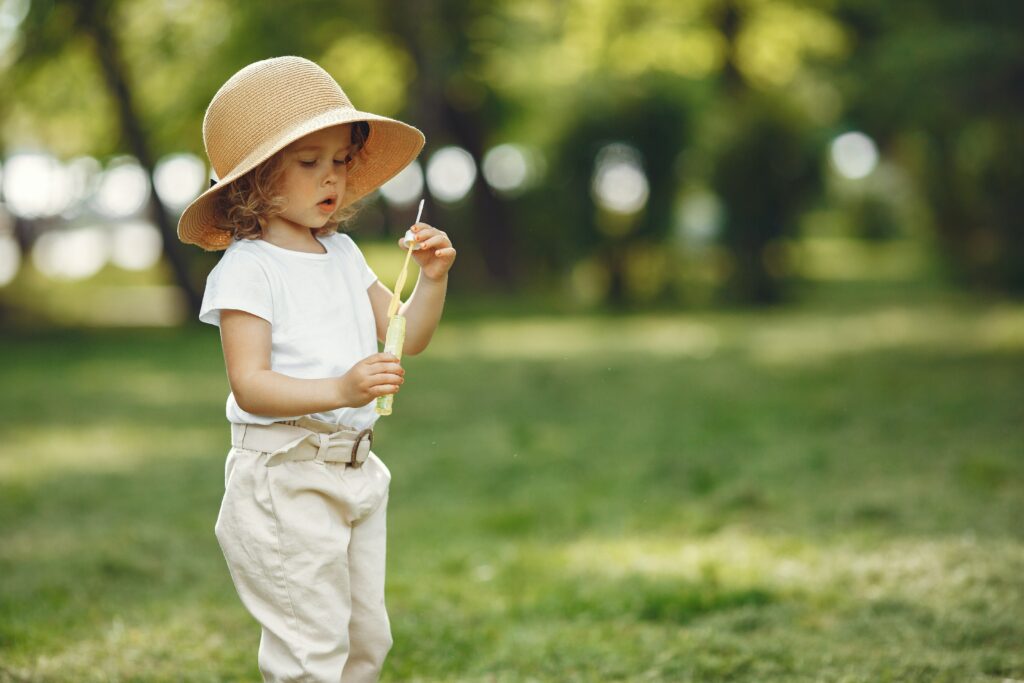 This little girl and her white clothing with her wide-brimmed sun hat is ready to enjoy some time in the sun. However by 10 AM, she will need to look for shade, even broken state to stay safe any longer. Awareness of the times you choose to be outside is important.
Yesterday morning I was watering some monkey grass that is struggling after the deer got hungry enough to chomp on it last Nov and Dec, and the hard freeze in February. Not real sure it will remain, especially as the deer are still roaming through.
Why even bring this up? I saw the couple who live on the far side of our addition walking towards me and the sun was shining on them. They both had on very white tee shirts. The sun made them glow while they were still too far enough away to recognize.
This was the sun rays being reflected from their shirts! It was before 10 AM, and they both were wearing sun blocking hats. As they got closer to me, I could see the reflections of the sun's rays right up in their faces!
I now realize that the white tee shirts that we have loved all our lives may not be a good choice. Those white dress shirts that make us look professional, we are allowing the sun reflections to age our skin. The reflections are providing to get too much sun.
I thought I was doing all I could do. Protecting myself with sunscreen and covering up with sun blocking clothing to protect my skin. Now, what? Who knew it mattered what color? After seeing the neighbors walking, what color blocks the sun Best? Black Or White? No question!
UPF Clothing 50%
Yes, UPF clothing sites feature white shirts that block the sun. That is great for the skin under the shirt. What about that part not under the shirt? The part that catches the reflection?
How can you protect yourself from that? This is just one more lesson for me about UPF clothing. To be honest, I have wondered if special clothing is necessary for most of us. As we get older, it becomes more important.
While this is definitely a personal question, I think that a color that blocks the sun and allows the heat to escape from my body is better.
Remember, when the shirt color absorbs and scrambles the sun rays to keep them off our skin, they create energy. The energy will warm you, and that warmth will need a way to escape. That is the reason for the looser fit or special weave for sunblocking clothing.
Some darker colors have a wicking layer to help pull the heat from your body. Some manufacturers are making a cool feeling knit fabric. These new knits have such beautiful colors and, yes they look great in black as well. The many features of sun blocking clothing are to keep you safe from the sun, cooler, and more comfortable.
Being comfortable is another important part of staying protected from the sun, here in central Texas.
New Lessons For This Week
As I work through this week, I am realizing 2 important things. White sun blocking shirts aren't really a good idea for me. My years in the sun have added up. I do not need any more "early aging" going on in my face or neck. Not on my arms and hands either.
Now that we are realizing that the tan we have worked so hard to get by laying out in the sun and turning every 15 minutes needs to go as well. Didn't we love a tan with a white tee shirt!
Maybe white shirts are for inside events, and late afternoons and evenings. They have been a mainstay for us for a long time, will take some adjusting to get them out of my closet.
That tan needs to bite the dust as well. We are going to have to get over the love we have had for our tanned bodies. The price we are paying for keeping a tan every year is just not worth what it costs us in personal skin safety.
I won't miss seeing new lines on my face so quickly. There are few women my age who look good with a tan.
You may think your look good, but a careful check in the mirror will show you the price you are paying for that tan. Look around your eyes. Your smile lines. These are lifestyle choices you are making. Make your choices for smoother younger-looking skin.
The Importance Of UP Clothing For Comfort
The 3rd lesson is the importance of UP clothing for comfort. Being cool and comfortable if you are going to need to spend time in the sun is important. You will be more willing to wear a shirt that keeps you comfortable and stay protected from the sun.
When a closely woven shirt that I already own might do a great job of protecting me from the sun, it will probably get hot and sweaty. How comfortable is that?
So a shirt that is made with vents across the back and under the arms will be more comfortable. A sleeve that has an extended cuff would be a good another good thing. A cuff that covers the tops of my hands when I am raking the leaves outside, or pushing a load in the wheelbarrow.
There are many ways to protect my skin from the sun, and as I learn the cooler more comfortable ways of skin protection, I am excited to try a new item or two.
Which Color Blocks Sun Best, Black or White?
Giving myself a few weeks to research and think about what I want to buy to get that sun protection has been enlightening. I have found that my base knowledge and information for keeping myself protected in the sun has grown.
I have worn lots of white through the years because it is easy, and you don't have to think much about the bottom part if you put on a white shirt.
Now I know that little habit probably helped me get some of these lines on my face. Those "premature aging" lines. The sun was reflecting all the sun right back in my face!
So I also know that navy blue blocks the sun's rays even better than black. So my new directions will include a navy blue sun blocking shirt. I won't shy away from black, it is still a favorite color. However, for building an actual sun blocking wardrobe, I think navy will be my first choice.
I also think my hat with all the vent areas is doing a good job for me. My sunglasses do need replacing. Remember the protection from your sunglasses is will start to fade in a while. Generally, the more expensive sunglasses have better, longer-lasting protection. It is the inexpensive ones that lose the UV rating quickly.
Check your labels to know if the UV protection factor is applied after manufacturing or during the process. The ones with UV built in longer are usually longer lasting.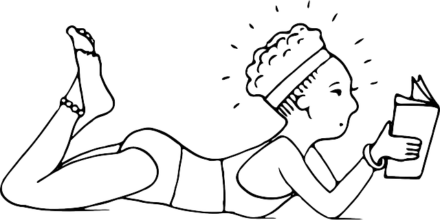 Sami's Take On What Color Blocks The Sun Best? Black or White?
The color of the shirt is important. It makes a difference in how much our skin is protected. We need to do what we can to make better choices about protecting our skin from the sun. The sun is a constant in central Texas where we live. And we live a surprising amount of our time outside.
In our lifestyle, we live a surprising amount of our time is in our vehicles. It is a long way to wherever we go. We are learning to protect ourselves and our kids better in the vehicle.
Will we completely change our lifestyle and make 100% better choices now that we know a safer way to live with the sun? Maybe they won't be 100% better, but they will be safer habits than they were.
We just have to start somewhere. Making better decisions will become more automatic and easier. We can and will live safer lives in the sun.
How about you? Are you aware of how you can protect your skin? Your kid's skin? We can do it. Even if it is a little at a time.