Have you wondered What Is The Sun Blocking Clothing Mystery? Why are we hearing about how dangerous the sun is?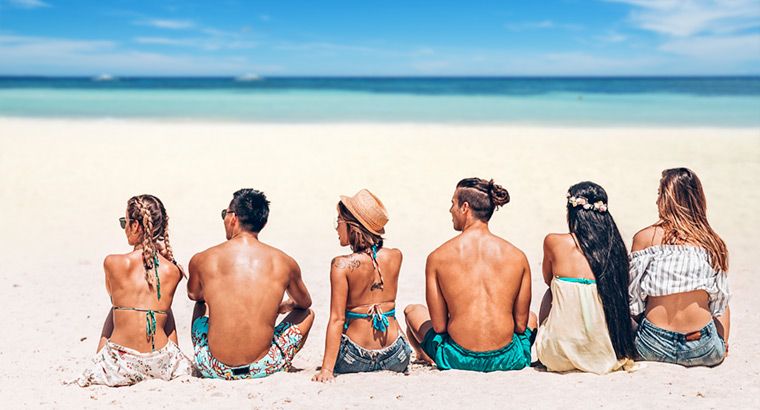 As we learn more about how to protect our skin from the sun, and research points out how dangerous the sun is, there is reason to learn more about how we can help protect our skin.
So, What Is The Sun Blocking Clothing Mystery?
First, let's consider What Is The Sun Blocking Clothing Mystery? The basics for why we should take the time to read about protecting your skin, much less actually start protecting your skin.
The first step for protection from the sun and developing skin cancer, is to ask what is this skin cancer?  What qualifies as sun blocking clothing?
The obvious answer is anything that blocks the sun from shining directly on your skin.
This can include the age-old action of pulling an oversized tee-shirt on over your swimwear.  This does block the sun from your skin.  This allows some airflow as you are walking on the beach, playing games, and moving about. It is a perfectly legitimate sun blocking piece of clothing.  You have blocked some of the sun from your back, your chest area, or whatever the swimsuit does not cover.
What Makes Makes One Shirt Better Than Another?
The thickness of the shirt.  How tightly is it woven?  Can you see the sun through a layer of the shirt?
The fibers the fabric is woven from.  Synthetic threads of darker colors make a fabric that is more sunproof than lighter-colored natural threads.
A thicker 100% newer tee shirt will a good tee shirt to protect you from the sun.  If it is a darker color that will be even better.  If it has a collar and long sleeves, even better.  A shirt that has been washed so many times it is now your favorite might not be the best choice.  However, it is by far better than not wearing one.
So now we have you thinking about covering your skin with clothing to protect it from the sun. Let's consider some other options that are just normal everyday wear to protect you from the sun. A long sleeve denim shirt is also another option for protecting your skin from the sun. Denim is a tightly woven fabric and will block most of the sun from reaching you. Shoes. Caps and hats with brims. Neck gaiters, sunshades. These are all important and successful in protecting your skin from the sun.
Considerations For Putting Together A Sun Blocking Wardrobe
The first step of putting together a sun-blocking wardrobe starts with what activity will have you in the sun? I will be sitting out for summer league baseball games for my grandson. The temperatures will be in the 90* to 104* and it will be humid, possibly humid. Often it is windy. We will need to be in the shade some if possible. Cooling cloths for our necks is a good idea.
From My Closet
I can either wear a tightly woven long-sleeved shirt or a heavy long-sleeved tee shirt. These items will protect me from the sun. They will not be very comfortable in hot and humid weather.
I can add an umbrella for the extra protection, as well as a farmer's style of broad-brimmed hat. You can see the sun through my umbrella. However, it is a polyester kind of material so would probably work well. My hat would offer some protection and would be easier to keep in place on my head with the adjusting string it has around the crown.
Does this sound like what you wear to be out in the sun? Actually me either. It should be what I have on. Now that I am aware, I will make some changes.
What about the kids? Do you give any thought about how to protect their skin when they are joining in with activities? How would you build a sun blocking clothing wardrobe?
Building A Sun Blocking Clothing Wardrobe
This is where the specially woven and dyed fabrics come in. The fabrics are lighter weight and easier to wear in our part of the world. A lightweight polyester loose-fitting shirt does more for protection and comfort. The thought of a heavy shirt in these hot summertime conditions just doesn't work for me.
Many of my favorite clothing lines have added the clothing that can be marked as UPF now. The fabrics are specially knitted, woven or dyed, or treated with chemicals to make them sunproof. I can look well put together.
As these fabrics are a bit more expensive to produce, the clothing is more expensive as well. I have been considering the cost and the value for me. My family.
I remember how hot it gets at these events. How the sweat pops up and runs. How long does it take cotton to dry after you sweat it down? This made me consider starting to gather a sun blocking clothing wardrobe.
A Plan
We are at this time in a stay-at-home mode. It seems that something that we have always taken for granted is being taken from us. No ball games this summer? So I am not running out grabbing the first thing in sight and trying to work with that. I have time to think about this.
The styles are nice for the sun blocking clothing I have found. How much more fun to have a shirt with the protection features built-in and be easy to care for as well? And is attractive. No ironing as my denim needs. Is it just me? If I am going to cover up from top to toes, it would be good to have easy to care for styles. Some pretty colors. A little bit of a "cool" factor.
What will you do? Do you think your family would be more responsive to some new shirts that looked great? Felt lightweight. Easy to care for?
Shopping Guidelines For Sun Blocking Clothing
Thinking about things so far has brought these conclusions for me for future clothing considerations.
Choose shirts that are not 100% cotton. Poly-cotton blends are better for your sun protection. Because there is a tighter weave for a blended fabric, less damaging rays get to the skin. So, note to self, no more 100% cotton shirts for warm weather wear.
Some Winter Inspired Thoughts
Now to expand that more, in the winter long-sleeved tee shirts are really comfortable, but hard to consider as I am writing this. With our 107* day today, it seems we will never need heavier shirts again. But we will, this is Central Texas. We have extremes, and we know it can get cold in January and February when soccer starts.
Remember, if you are into winter sports, shirts should be a blended fabric to block out the most sun. You can choose a brand from your local Walmart or the most exclusive winter sports shop you can find, and get the sun blocking protection products. Now is the time for layers. Remember synthetics block the wind but feel cold next to the skin. The items for sale for protecting your skin from the sun are everywhere. Just be sure and check labels.
We live in a time when most are aware of the necessity of proper clothing to protect themselves during active times. It is the downtimes that cause problems. Like when you are out of the pool enjoying conversation time with friends. Watching the kids play. Horsing around between runs up and down the slope.
When you are on a bike, you have your leathers and are covered.
But when you stop and enjoy the view at the top of the hill, stand around and visit without the protective clothing you wear when biking that usually causes problems. Your tee shirt needs to be a blended weave, and you do need something, even a regular tee shirt is better than nothing. Protect yourself.
Last Minute Thoughts On Fabric
Now, for a quick word here, I know that a layer of clothing made of synthetic fibers does not mean it will feel cool to the body when you are out in the sun on a hot day. Polyester can be made to feel like silk, and when you put it on, it can right at first feel cool. However as time passes and you realize that it is not absorbing sweat, and it is not breathing, you will begin to feel very warm. This is why blends are better for summertime wear, for sun blocking clothing, except for swimsuits.
I know, the rules and exceptions of all games are just a part of the way the game is played. The game of staying healthy and keeping your skin healthy is important and learning a few basic rules will give you an advantage.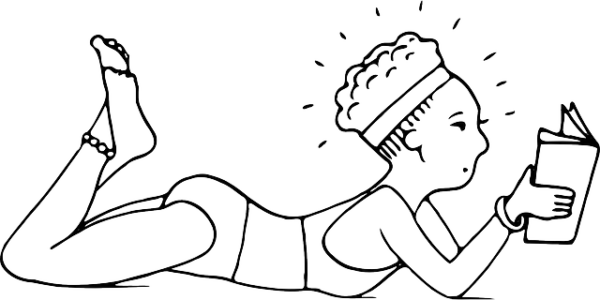 Sami's Take On What Is The Sun Blocking Clothing Mystery
Learning about sun blocking clothing has been an ongoing process. There is a good deal to learn, and it is not all agreeing with what I had in mind about how I thought things would work out.
Some of my skin problems have happened because I thought I wouldn't ever get old. Well, I don't know so much about getting old, but I am here to tell ya, I am older than I was. The time I do care if I have wrinkles has gotten here.
Do I enjoy hearing, "I told you so?" No! However, I do intend to move forward with learning more about how to get this sun blocking clothing thing going for me and my family.
What will you plan to do?
Disclaimer
Healthline.com was just one of my resources for this information. There is so much information online. I know you don't want to read all the information that we now have to learn about skin cancers.
I didn't either, but as member after member of my family has dealt with this result from too many hours in the sun, I decided to take the plunge. There has been a month of research and study. Visiting with my Dermatologist and other members of our clan, comparing what we have learned. We have found that each Dermatologist has his or her own ideas about how we can help ourselves.
Hopefully, this information will help you protect yourself. As I am sharing with my own family what I am finding out, I want the best of the best advice. Maybe there will be something here you can use to make you and your family