Is Sun Block Clothing Better Than Sunscreen? Maybe For Some Occasions.
Is sun block clothing better than sunscreen?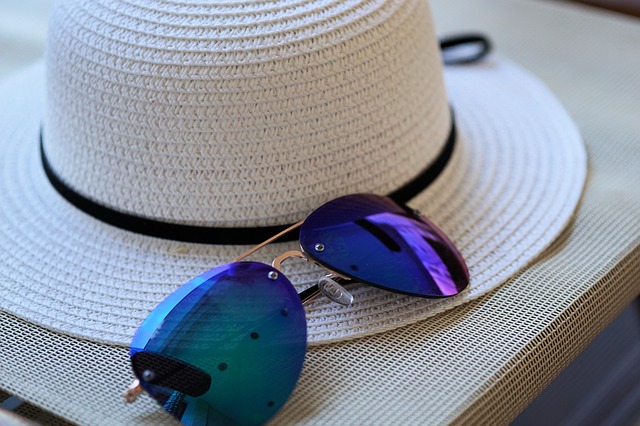 "Our clothing is the single most effective form of sun protection. Even safer than sunscreen," said Zeichner, director of cosmetic and clinical dermatology research at Mount Sinai Medical Center in New York. "Your Clothing is a physical blocker of the rays."
Sunscreen is applied to bare skin, and for up to 2 hours can filter a portion of the sun's harmful rays. However, sunscreen wears off and is all but gone in 2 hours. If you are out in the sun, more sunscreen must be applied.
With your sun blocking clothing, you are good for the day as long as you have on your clothing. However, the better idea? For me, it is better to use both together.
Remember that a sun block hat, sunglasses as well as a sunblock shirt make up the basics for clothing. You need all 3, with sunscreen on your face, nose, ears, throat, and neck. Yes, you need to replace the sunscreen often to ensure you are protected.
I have become aware of the dangers of sun overexposure for our families and ourselves. As well, I realize that we should use both sunscreen and sun block clothing to stay safe.
Sun Exposure In Your Everyday Life
Please make sure you are aware of the steps you can put in place to protect your skin in your everyday life. Yes, vacations and special days will be dangerous to your skin. However, let's take one part of your life at a time.
Think about what you do on a daily basis. Do you drive to work? Is this drive longer than 20 minutes? You need to apply sunscreen before you leave for the day. Remember that it is recommended that you reapply every 2 hours. A full day at work? That is longer than 2 hours.
Most females don't want to reapply sunscreen if they have make-up! What do we do? I haven't quite worked out all the daily stuff and how to protect our skin. Wearing a hat would help, even in the car. So the hat would help keep those rays ultraviolet rays off faces, necks, ears, throats.
A long sleeve lightweight coverup with a hood? Sunglasses are also necessary. There are options, that are practical, and could be worn every day. With my newfound awareness of how often I have exposed my skin on a daily basis, I am considering the options.
Safe Steps For Special Days And Vacations
For me, protecting my skin every day will be more of a change than the routine for a special day out in the sun or on a vacation. Old habits are hard to improve. My old sun protection habits have not been good.
https://www.cdc.gov/cancer/skin/pdf/skincancer_family.pdf
On vacation or a special day outing, we are in a different mindset already. We expect to take more precautions because we are exposing our skin to the sun in a different way from our everyday habits.
Unfortunately, when I first learned about sun block clothing I accepted the message that you needed a swimsuit that protected you from the sun.
It was only later that I realized that I had never blistered under my swimsuit For me, this wasn't going to protect the area that had sunburned! That part on my shoulders, my nose, forehead. That is when I found out about rashguards. They will do a better job of keeping my sunburn areas protected.
So, for me, it became important to give a bit of thought to what I planned to invest my sun block clothing budget money in. I had an amount set aside for this part of my clothing for this summer. Thinking about blowing over half the amount on a sun block swimsuit that would not actually be what I needed?
Impulse shopping may not provide what you really need.
Basics Should Be First
Taking time to think about what I really need has upset my whole original ideas about shopping for sun block clothing.
So far, I have stayed with my tightly woven Farmers Market style sun blocking hat. This item has served me well. I have worn it enough to appreciate the shade and protection it provides.
I have my sunglasses. So that leaves a sun block shirt. I do have several denim long sleeve shirts that can be popped over my lightweight shirt that won't be very good in the sun.
Remember the guidelines:
The older a shirt is, the less protection it will offer. As a shirt is washed and worn a good bit, they are not actually as efficient as they were when new, for protecting your skin underneath.
A reminder for you as well, clothing that is made for sun protection and from fabric for this purpose will also lose its ability to protect you. Each time you wash and wear the garment it loses some of the protection.
The manufacturer's guarantee is usually for about 30 washes or 3 years. The statement is: The protection is there for the life of the garment. So the garment is considered worn out in 3 years or after 30 washes.
Clearing A Farther Question About Life Of Garment
For my personal peace of mind, I did a lot more digging about how long the protection is in the product. The result was that I am comfortable that sun block garments will keep you and your family safe from sunburn, at least where they cover. Do Sun Blocking Shirts Really Work?
You will be able to be protected for about 3 years. Or the 30 launderings as stated earlier. After that time, the protection will begin to deminish and you will need to take extra care, not relying completely on the garment.
This seems to be a standard most reputiple manufactering has. The next thing to decide is what your sun blocking item will be. I still think that a cover up that is very light weight that I can add to my normal clothing to up the protection levels.
Just stop and think when you are shopping about what your family needs. New sun blocking shirts for kids and school? What will you be doing that you need sun protection? The light weight long sleeve loose fitting shirts have worked well for me this summer.
Awareness of sun safer hours to be out has helped a great deal. I have not had a blister from over exposure yet. Just being aware has made a lot of difference.
How has your summer gone? Are you changing your fun in the sun habits?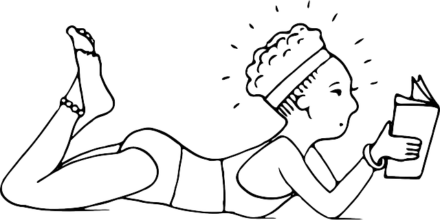 Sami's Take on Is Sun Blocking Clothing Better Than Sunscreen?
As the trend for sun block clothing grows, it is sometimes hard to seperate the fact from fiction. For me, there was some glamor and romance of seeing myself with the rich and famous and a need for sun blocking clothing.
I knew my experiences found it easier to toss on a long sleeve shirt and button up or tie at the waist. Having a big loose fit allowed air around to stay cool. The lovely knitted coverups were always getting caught on something when I leaned over to help a kid into the boat after skiing.
I seem to live in a denimn world. We need the sturdy weave of a denim shirt. The strength to tie it around one of the kids when the are in the sun.
Tying down a wide brimmed sun block hat will be enough of a challenge for me for this year. I will build my sun block wardrobe slowly, one piece at a time.
My thinking is that you need to protect yourself and your family. However, moving into a coplete sun block can happen with some existing pieces, adding one of the convient stlyish shirts that will keep you safe and comfortable can happen in stages.
Stay aware and take care of your skin. Being alert and aware will make a difference.