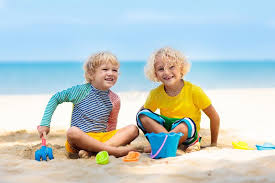 How to protect our skin from the sun continues to be a question as I am learning how to help my family take care of their skin.
Yes, I am the one who is late starting an example for my family. My family has seen too many skin growths resulting in removing skin cancers from their skin. Here are examples of what skin cancer can look like
So how can you protect your skin from the sun? Do you really know? Doesn't seem that hard, does it? Get out of the sun. That should do it. Well, that's a good start, for sure but here in central Texas we usually stay outside a good part of many days. We want to continue to do so.
So, how will we be able to take better care of our skin? Even an hour every day will begin to damage your skin. How can we protect ourselves from getting too much sun? What about you? Are you moving your protection efforts forward?
My mind is all made up, knew which wide-brimmed hat wanted. As this hat business seems the place to start for me, I wanted the hat to be the basics for my sun blocking wardrobe. Getting the hat in place and I would on the way. This was a start for how to protect our skin from the sun.
Step 1 A Wide Brimmed Hat
I opened a Christmas box, and there my hat lay! Now, I am ready for keeping the bright Texas sun off my head and face and ears. Hopefully my neck as well. As many years as I have loved the sun, it is time to get serious about protecting my skin, this is important. Preserving my skin has become important to me. I don't want to age any faster than I can help.
Step 2 A Long Sleeved Shirt
With the pressure of purchasing the hat with my wardrobe funds gone, I started shopping through the pages of the sun blocking clothing catalogues. The next thing is a long-sleeved shirt. I do have a couple of denim shirts that I have been layering to stay warm for a few years, so they are washed and thinner.
Thinner worn cotton will be better than nothing, but I know it will allow some of the sun's rays to my skin. I will definitely need to apply sunscreen to insure my arms and neck are protected from the sun.
These are the areas that I see change color fastest, my face and arms and neck, especially the V of my throat and upper chest, and neck. These areas will need more protection in the future.
At home, while working in the yard, taking my walks around the park, I can reapply sunscreen to help. Wear my Farmers market hat with a tightly woven long sleeved and collared loose fitting shirt. I have items that will protect me. It is simply remembering that the sun is harmful, even early in the day.
Awareness Will help Me make better choices
I will have the basics with a well-fitting tightly-woven straw fabric with a 3 1/2 inch wide brim. A long-sleeved shirt to protect my upper torso. Remembering to add sunscreen before I put on the shirt to go out is important. This brings up how to get the sunscreen correctly applied to my back.
This task will be hard to do for me if I am planning to wear a shirt that is beginning to show wear, be thinner and softer, Yes it will feel great, but will it protect my skin?
In our part of the world, wearing layers is the first step for protecting our skin. As heat is also a factor, it dawned on me that I will need a single layer to ensure as comfortable a time as possible while sitting out at baseball games in the spring and summer. OK, something I did not consider, the need for more than one way to protect my self.
To follow my resolve to be as careful as possible, I will need to make sure there is a new long-sleeved shirt of some sort. Maybe one of the knit won't be so hot! Now I know I am teasing myself.
We might need some softer knit shirts on a cruise. In the ballpark and around here in the neighborhood, I will need a tightly woven shirt. One that is not washed thin to sit out for 2 or so hours in the bright midday sun. I am glad I gave this closer consideration.
Step 2 1/2 Fabric For Sun Blocking Long-Sleeved Shirts
Reading about the fabrics that are in use to make the new sun blocking clothing? Yes, it became apparent that I must consider the care directions to make sure they fit our life. The sun wraps, shawls and other clothing with UPF protection are an investment.
I did notice that some of the garments were not to be worn in a pool. Some lost their sun protection when wet. Others were made to be washed and dried, just not for chlorine. Or for that matter seawater. So this is a kind of fabric that has been tested and the seller wants you to be happy with your purchase.
While reading about the fabrics and the methods in use to manufacture sun blocking clothing, I know there is more than one choice for our needs.
A lightweight blanket also seems practical. You could spread it over your shoulders if that is where you need protection. Across your legs, if that is where the sun is beaming down on you. I seem to catch the sun on my arms, at least going by tan lines. Remember. baseball season starts soon.
A New Consideration
My reading about the kind of fabrics used for sun blocking shirts is ongoing and is resulting in a bit more knowledge. I am somewhat frugal about jumping into many new items as we figure out what we will wear. What will protect our families skin from the sun? It won't matter how well the garment protects you if it is uncomfortable.
Some of the manufacturers claim their material will retain the ability to keep the sun off your skin as long as you have the garment. The ability to block the sun is woven into the fabric as it is created. Washing in the washing machine in warm water, not extra hot was suggested. Dry on medium or hang to dry. I did see a couple of items that were for hand wash only. Pay attention to labels.
Know Your LifeStyle
Again Awareness is allowing me to think about what I want to wear to protect my skin from the sun in a new way. My sun protection must include a grandkids ball game and sit out in the bleachers or lawn chairs. Not all small town have bleachers for us to watch from. We prepare with our lawn chairs.
I will be helping in the yard with weeding, hauling leaves and helping edge and blowdown after mowing. So sun blocking clothing is important there. Such an airhead, I hate to admit it, but too much time is being lost in considering garments that aren't practical for me.
The items are more suited to an adult only trip where there would be time to hand wash a swimsuit, a shirt. Our lifestyle is more a jeans and tee-shirt life. We do love family cookouts. This is when we need protection from the direct sun for our skin. So shirts that are cool to wear, as they block the sun. We will need our sun blocking hats.
It will get easier to get my mind thinking along the lines that are important for us in our life here, today. This is where I need protection. So, this is the life where I will start. Maybe the "resort wear" for somewhere along the way.