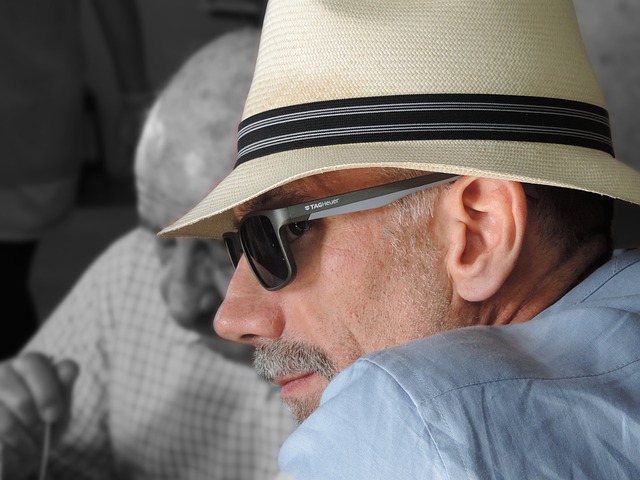 What are the basics of Sun Blocking Hats? Have you considered what you are asking your Sun Blocking Hats to do?
I have not considered the formidable job of my head gear choices. I have been assuming any ole hat would do. As a hat is one of the 3 most basic of the sun blocking clothing wardrobe it deserves some serious thought. Here is a good time to consider what we should be looking for with a sun blocking hat.
Of course, the number one requirement is that the hat makes you look cool. I understand that part. How do you know which one looks better on you?
This Is A Fun Site
I found a couple of sites that were fun. I enjoyed the one on this link Tenth Street Hats
There is a virtual try-on that I spent a lot of time with. It was my first for a virtual try on. The little kid left in me showed up, and I had fun in front of the camera. To my knowledge, this is a legitiment business, and I did feel that using their virtual set up seemed safe. I have visited the site before and they didn't have their vitural online yet, but were talking about it.
I would have much more confidence with a hat purchased online now. I'm not working for 10th Street Hats, although I would love too. Just wanted to share with you a really neat site.
Hat Facts
So what makes one hat protect you from the sun more than another one will? Like all "quick" enquiries about sun blocking hats, it was hardly quick. The NBC network offered this shopping guide that is linked below.
There is a lot of good information about actually deciding which sun blocking hat to buy, I didn't find the criteria for what you should be looking for. Check these sources out for yourself to see what your headgear can cost to help you make plans for your sun blocking wardrobe.
How much will Sun Blocking Hats cost?
Don't allow the cost of sun blocking hats cause you to disregard this important part of your skin's sun protection. Here are the common sense approaches that I was able to find in my search for guidelines.
Remember
You do need some sort of head protection from the sun.
Anything is better than nothing.
Brimmed hats protect better than caps with bills.
While sports like track and field sports, baseball, golf, and tennis usually feature caps, there is a lot of your head area that will be exposed. You must be responsible for getting the sunscreen element of your sun protection in place.
3 inch or wider brims on hats are the best.
A bit of room in the crown of the hat to allow airflow is added comfort.
Darker colors absorb more of the UV rays.
Hat material should be tightly woven with no pinholes.
The new UVA fabrics do a really good job of keeping out the harmful rays.
There are varied opinions about the importance of no vents in headgear. However, if a bit of air with vent holes at the side make the hat more comfortable and wearable, have vents.
Straw can be woven to be very protective for a hat. Hold it up to the sun and check for pinholes. If the sun comes through, so will the UV rays.
Some Important Points
With anything you try to do to improve your skin's protection from the sun, you will find it easier to make small steps. If you will start grabbing a hat when you go outdoors, it will soon be a habit. I do agree that sometimes you may be out too early or too late for a real risk of sunburn.
However, if you choose to wear a soft fabric hat with a brim you are programming yourself for remembering when the heat of summer is on us. We are all creatures of habit and habit will be a strong influence for good consistent skin protection when you are going to be out in the direct sun.
I had not realized how much sun we normally get until I started trying to change some old habits for some new ones that would help me protect my skin.  In our part of the world, there are many hours of sunshine.  I have never been as careful as I should have.  One look at my freckles and sun-damaged skin and it is obvious.
Lifestyle Choices Are Important
Playing catch up for protection won't do away with what is there, but will help prevent more damage. Good skincare will help diminish the appearance of what is there.
As you go through this late winter and next springtime, maybe you can be more aware of how you can protect your skin and keep the sun from your skin more hours of your day. Finding a hat you can keep in the car for kids sports events that are held outside should be on your list. Do you need a new umbrella?
As you think through what you can do to make your skin sun protection be more complete, make good choices. Don't allow yourself to forget and spend 2 hours with no skin protection sitting out at a ball game watching your child play. If you find yourself without a hat, get under a shade tree. The view may not be as good, but you will be able to see.
Be Practical
Wear what you have before being unprotected. You may now question how much sun what you have will block and that is good. However, if you have the perfect hat and don't wear it, it does you no good.
Start making your changes. Start shopping for your families sun blocking wardrobe now, before the more direct sunray time of year for your part of the world.
For us here in the hill country of Texas, our sunny days start early and last late.  Just last week I allowed my skin to become overexposed while in the car!  Did I have sunscreen?  Yes, but not on me. All too often I find the errors in my protection plan show up. Now to move forward and correct them.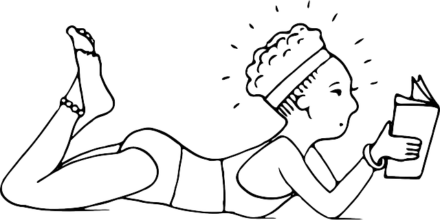 Sami's Take On The Basics Of Sun Blocking Hats
I have long used the wind in our part of the world as an excuse to ignore hat wearing. Now I know that the soft hats with 3-inch brims may need to be tied on. I can do that!
It is an ongoing project and is not nearly done. Where are you in your effort to find the right hat for you? How is your plan coming along? Have you seen some spots in your daily life that you can improve your skins sun blocking clothing protection?
About-Sun Blocking Clothing for more about what will help protect your skin from the sun's damaging rays.