7 Basics for Winter Sun Blocking Clothing explains starting a basic wardrobe. Do you have your winter sun blocking clothing wardrobe essentials? Wintertime is here.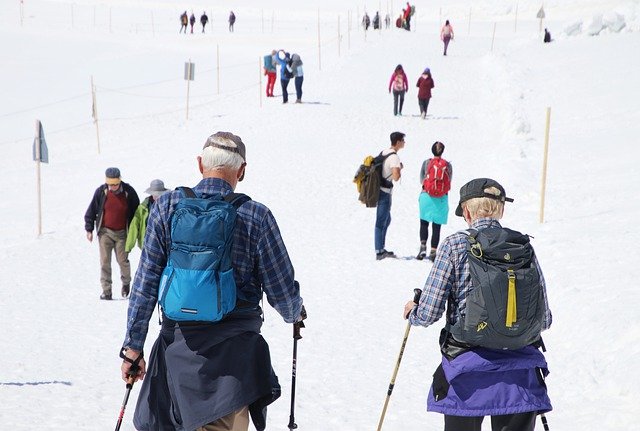 Do you know how to mix and match sunscreen with your wintertime sun blocking clothing?
I have a question for you. Do you actually think winter is the best time of the year? And do you think this because you normally think that you can finally ease up on wearing sunscreen?
Well, if this is actually what you thought, you're in for some bad news. If you live in central Texas as I do, you can't ever let your guard down on protecting your skin. But, I will admit that winter is when we always became laxer about skin protection.
Research is proving that even during the colder months, you have to apply sunscreen and protect your skin daily. This has become a habit for me. Yes even in the winter when I know I won't be out as much, if at all.
There are fewer ultraviolet B or UVB rays in the winter. However, ultraviolent A is present and ready to do its damage all year long. Forget a break. Remember the UVA is the one that ages your skin. UVA=Aging.
What Do You Know About Sun Blocking Clothing?
Now, in addition to a fresh bottle of sunscreen, give some consideration to how you will protect your skin in the winter from the sun.
Let's do a bit of review about UPF clothing, or sun blocking clothing. You will find it easier to protect your skin and prevent skin sunburn with some of the basics to work with.
UPF stands for Ultraviolet Protection Factor. This is a way of letting you as a user know if you are getting a lot of protection from the sun at 50 or if you are getting little at only 15.
This will serve to let you know if you need to apply sunscreen to get more protection. If you have a garment that is rated at 50, you are protected almost completely for as long as you have that garment on.
With a few basic items, you can know how to protect yourself from sun damage in the winter. Winter can be a hard time for the skin. If you are out at a higher altitude, the sun has to travel a shorter distance to get to you. You can get a sunburn in the winter while skiing or hiking or snowmobiling,
Sorry, I know there are other winter sports, but those are all we know about here in central Texas, and we have to travel to do those things. Winter does bless us with lots of sunshine and the need for skin protection.
Importance Of Sun Blocking Clothing For You
The sun blocking clothing is especially helpful for your kids, who have thinner, more sensitive skin, as well as those whose skin tends to burn easily. Remember also if you have allergies and take medication for arthritis or other autoimmune diseases, you may sunburn much quicker.
UPF or sun blocking clothing is also recommended for people who are taking medications that are sun-sensitizing. (This link can help you remember if you are in this group)
These medications include certain antibiotics, antidepressants, antihypertensives, etc.
UPF shirts or sun blocking shirts are also a must for folks in environments where there's greater sun intensity (e.g. equatorial regions, high elevations, on snow or water).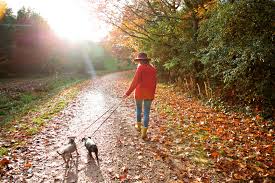 How To Pick The Best UPF Clothing For Winter
Winter is the season for layering clothes. When you're shopping for the best sun protection clothing for winter? You also have to consider your base layer, middle layer, and outer layer.
It is also important to consider the UPF rating, as well as the UPF fabric. Generally, the higher the UPF rating (40 to 50+), the better it is at protecting you from UV rays.
Important to remember that there's no point in choosing any fabrics that are rated below UPF 15. At this level of sun blocking these aren't considered UV-protective. A garment that comes to mind is an old favorite white tee shirt. These are just asking for a sunburn through the shirt.
As for fabrics, your good choices are lycra and spandex, as well as several man-made fabrics, which offer excellent levels of protection, as long as the garment is not stretched against your skin. The stretch will allow the sun through the garment.
For your second-best options, wool and polyester are okay too. Make sure you have a loose fit to your garments so the sun won't shine on your skin through stretched clothing. (I am referring to often worn garments that may have been outgrown or, are just too worn to offer protection.)
Those 7 Basics For Your Sun Blocking Garments for Winter
Ready to shop for your UPF clothing? Consider adding these items to your shopping list.
1. Sun Blocking Hats For Winter
Often we overlook the importance of a way to protect the top of your head in the winter. All too often we also neglect a brim on that hat. The brim can help deflect those aging UVA rays, yes, in the winter. They can protect your face, neck, ears, and nose. Those are the first places where most of us have skin cancer.
By simply wearing a felt, canvas or another tightly woven fabric hat with at least a 3-inch brim will help keep you looking younger. Baseball or truckers caps will leave a whole lot of your face area soaking up rays.
2. Sunglasses
We normally tend to consider good sunglasses an elective accessory to make us look cooler. Do you grab your sunglasses when going out in the sun?
This is a surprise to some, but remember, your eyes must be protected from the brilliant sun's rays. These are present in winter and summer. You must protect those eyes. If your eyes are damaged, they don't repair themselves.
How many people do you know who have had to have cataract surgery? Your Mom? Dad? That is your fate too if you don't protect your eyes. I had to have my surgery very early in life and was assured that driving in our Texas bright sun played a part.
3. Shirts
Starting with your base layer, you should look for a UPF shirt such as a rash guard or a loose-fitting long-sleeve shirt that has wicking properties. If you get a little heated under the layers of clothing you're wearing, you don't want to risk becoming hypothermic.
Since I am concerned about staying protected where I live, we need protection from the sun. Layers for warmth are helpful, but the layers need to be light to midweight to keep you from getting too hot.
For others in milder climates, having medium to heavy will keep you protected. Tee shirts in darker colors will protect well, and not reflect light to your face from your shirt. The darker color absorbs the color, which also makes them warmer.
If you see your kids getting very warm, they may need to shed a layer. Keep this in mind as getting overheated can happen quickly.
Dark red will block more sun than pale pink. Navy or royal blue will block more than white or light blue. I know, a lot to remember, but it will soon be automatic!
4. Hoodies
Your hoodie can be a part of your base layer to protect you from the cold weather, your hoodie should also feature moisture-wicking and be quick-drying. Of course, it wouldn't hurt if it's fashionable as it's functional.
Hoodies can double as head cover an important part of winter sun protection. Having this layer can make the rest of your sun protection easier.
When shopping for hoodies, keeping to the deeper color choices will make them protect you from the sun easier. Deep blues, black, brown, green, and even red, as long as it is not a pale red will block the winter sun better. Keep the hood over your head protecting your neck, ears, and head.
5. Bottoms
For the ladies, there are several UPF-rated bottoms to choose from. These include leggings, compression fabric tights, and even skorts. With the fashion-first slacks and trousers that are now available, any event can find you in safe sun blocking garments.
The guys are not forgotten here either. Choices from warm-up to shorts to casual and dressy slacks are available. Jeans are by nature the tightly woven fabric sun blocking unless they are too tight.
There are leg guards to slip on, in short lengths as well as longer ones to wear under your shorts. I opt for leggings that are sun blocking. So many choices and so many attractive ones. Especially now that I know about Sun Blocking Clothing!
6. Dresses
While I am not sure that dresses are "basic" the sweater dresses are in! Worn with leggings or tights, add your trusty winter coat, and you can have sun blocking clothing winter wardrobe. You will be safe from the cold as well as protect yourself from UV radiation.
The information about dresses reminds me, of being aware of the sun coming through a window, winter as well as summer. If you work in an office with lots of windows, you are getting your UVA exposure all day long. Please use sunscreen to keep your face and arms from aging too quickly.
7. Jackets
Don't forget this winter staple. Look for a jacket that has a high UPF rating and offers rain and wind protection. As rain isn't a real threat, I watch for the high UPF rating and a style I like and feel good in. Jackets last a long time for me because we so seldom need them.
The kids need one for the mornings to get to school. However, they are soon shed and hung in their lockers. Finding bright colors was important to me, and usually, the kids wanted army green or dull dark grey. By the time I got used to that, they were wearing neon yellow!
Good luck parents, but there are good choices available.
8. Sunscreen
Adding sunscreen to your winter sun protection is important as well. Go for a new bottle to make sure you have the one you want to wear in cooler weather.
While some of you may not sweat as much as we do during the winter, here in central Texas, you will need to reapply sunscreen during the daytime as well.
Here is where it is tricky. I don't see directions on any of the bottles I have had or read the labels telling me that it will last better in the winter! Just like in the summertime, few women I know will replace their sunscreen as often as they should because of their makeup.
So, I am sorry to say that I don't have this worked out yet. I would imagine that most of us are applying sunscreen under our makeup in the morning, and that is it all day. As I am sure this helps, I continue doing things this way.
Where are you with this? Do you reapply and redo your makeup at noon?
With your 7 basic winter sun blocking clothing tips and some awareness of sunscreen applications and you should be safe. Remember the tops of your hands. If they are not covered, they need sunscreen!
Ready For Sunproofing Your Winter Wardrobe?
Now that you know more about UPF clothing and the best pieces to have during winter, don't forget about staying active during this season. Don't become a couch potato. Keeping your family active is an important part of enjoying the winter.
If you plan on golfing, running, playing some tennis, etc., make sure your winter wardrobe is as versatile as it's sunproof. Lucky for you, we have a range of UPF clothing.
Winter Cautions To Consider
Skin cancer is the most common cancer globally.
In the United States, 1 in 5 Americans will develop skin cancer by the age of 70, according to the Skin Cancer Foundation.
I know you are thinking, "Who lives to be seventy?" It happens quickly. These are the years you need to protect your skin to be healthier when you are 70!
The sun's UV rays are primarily responsible for skin damage. Too many UV rays and you have the development of skin cancer. Although UV rays are strongest in the summer, the winter sun's radiation can still be damaging. The colder months will damage your skin, even if you can't see its rays.
As we head into fall and winter, it's important to dress wisely. Wise clothing choices in combination with wearing SPF sunscreen will protect you from the sun's potentially harmful UV rays. A bit of awareness of how you can protect yourself will help create good habits to protect your skin from the sun.
Loose Fitting Is Important
Lightweight and loose-fitting
Lightweight and loose-fitting shirts and tops are ideal for protecting your skin from the sun. Tight fighting clothing stretches easily reducing the level of protection. This is because the individual fibers pull away from each other and allow more UV light to pass through.
Additionally, lightweight clothing that covers more of your skin can provide even better protection. When you're going on a hike and will be exposed to the sun for several hours, a light layer can do a lot to save your skin. The Winter sun is dangerous!
Choose long-sleeved shirts or long pants or skirts wherever possible. This is getting away from the trend for less clothing. I am not calling this to your attention because I am an old fuddy-duddy who wants to put us back in the dark ages for our way of dress.
Our present way of wearing less clothing is cooking our skin and allowing too many people to suffer all stages of skin cancer. Lifestyles should take into account what is safe as well as what is attractive to their eye.
Make Informed Choices
In the winter, after a swim in a heated pool, you may want to stretch out and lay in that weak bit of summer sun.
Slipping on a cover-up over your swimsuit is the perfect way to stay stylish yet protected. Or a pair of stylish high-waisted lounge pants with a wide leg that flatter every figure and provide great sun protection for your legs.
Soaking up wintertime rays will be slow to tan your skin, and take hours of aging UV rays to do what it does. Pay attention that you have not overdone your time in the sun.
In the wintertime, we usually sit out around a fire pit, and you will get too much sun in a hurry. So if you, like our crew, enjoy that, be sure to find your sun blocking hat and sunglasses. Sunscreen to keep reflected sun rays from your face and neck.
Sun Blocking Clothing In The Wintertime
UPF clothing is another name for sun blocking clothing.
UPF (Ultraviolet Protection Factor) works similarly to SPF. This lets you know how effective a particular item of clothing will be for protecting your skin from the sun.
UPF is a better method of sun protection than sunscreen.
Most people;
(A) Don't wear enough sunscreen when applying.
(B) Don't keep reapplying throughout the day (particularly after swimming or sweating).
While SPF sunscreen can protect you from the sun for 90 to 120 minutes. UPF clothing provides vital long-term protection for as long as you have it on your body.
When you're shopping for an item of UPF clothing, look for a UPF higher number of 50 or so. This means only 1/50th or roughly 2% of UVB light gets through the clothing and reaches your skin.
Don't plan for UPF clothing to replace SPF sunscreen altogether. Both sunscreen and sun blocking clothing should be used in combination. Use both to maximize the amount of sun protection you are providing for your skin's safety.
Just A Quick Word About Fabric
When choosing your clothing, it's important to choose the right fabric. Densely woven fabrics offer much more cover from harmful UV rays than loosely woven, light, sheer, or thin materials do.
For example, twill and denim are made from twill threads. These threads are woven tightly and then pulled extremely taught. Those methods of production cause the fabrics to provide good sun protection.
Elasticated threads are effective as well. Gaps in the weave are generally fairly small because the elastic works to pull the threads tightly together.
Also, you could consider synthetic fabrics made from Lycra, acrylic, nylon, or polyester. These are better choices than bleached cotton.
Shiny fabrics like rayon, polyester, and satiny silks reflect the sun's rays and radiation. These fabrics provide better protection than materials like linen.
Because linen absorbs UV rays before they're able to reach the skin. It is easy to check the protection provided by a piece of clothing by raising it to the light.
If you're able to see light through the fabric, it's easy for UV radiation to penetrate and reach your skin.
By carefully choosing the right sun-protective clothing you can provide your skin with enough protection. You can protect against the sun's potentially harmful UV rays, which continue to be present in the colder months.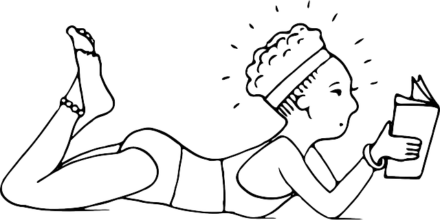 Sami's Take On 7 Basics For Sun Blocking Clothing
Research continues to tell us that we have to take care of our skin and protect it from the sun to stay safe from skin cancer. Knowing that you can wear sun blocking clothing and help protect your skin gives you some hope. Hope to be healthy when you are a senior citizen.
Until then rest assured there are other benefits as well for staying healthy. Making better choices.
With so many older people dying of Covid 19, because they have other complications, we have more information on what to avoid. Among these complications are some forms of autoimmune conditions. Our skin contributes to these conditions by not being able to keep us healthy.
Autoimmune disorders are often lifestyle choice-related. Give you a chance to be healthy in your mature years.
Awareness can help you as you make your way through life. Will you use the information found to improve your life?
Disclaimer
In this article, I have shared some of my journey of getting too much sun. Some of the solutions have helped us stay healthy. We learned late in life. Pay attention to warnings about protecting your skin.
Check-in with your doctor for the best advice for you