Do you have your 5 Essential Items Of A UPF Winter Wardrobe?
Wintertime is here, and realizing that getting out and enjoying outside depends on staying warm, dry, and protected.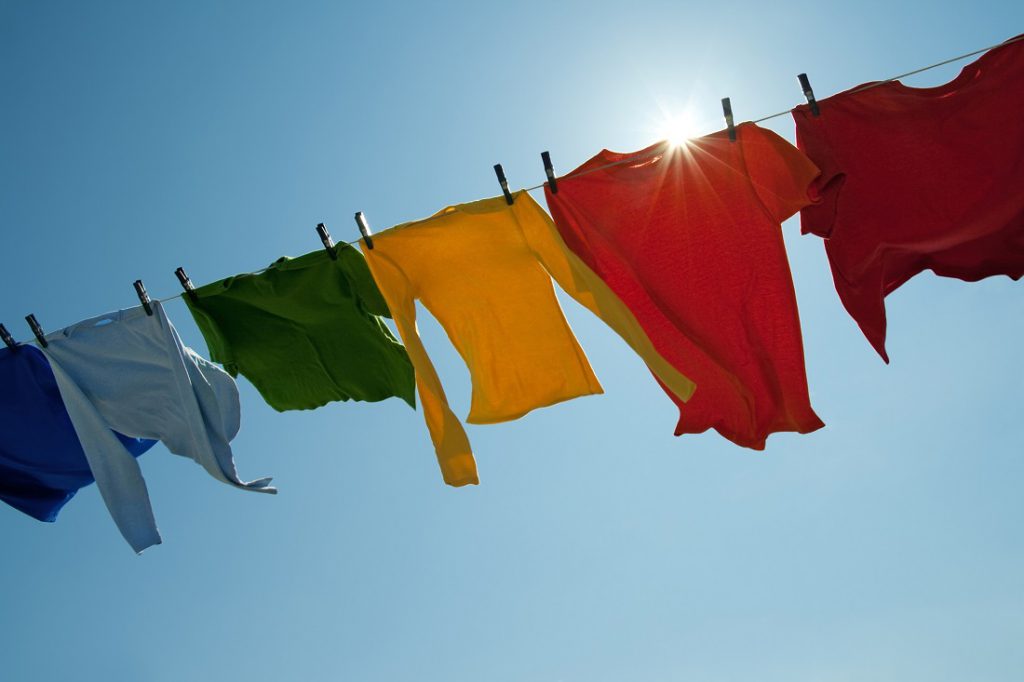 Having your basic skin protection will allow your time in the winter weather to be more enjoyable. The 5 essential items of a UPF winter wardrobe: wicking tee shirts, hoodies, bottoms, jackets, and accessories are easy to assemble, just do so with a purpose. This is why I shop with a list.
Have you considered what role sunscreen plays in those essentials? Are you thinking that you will be slacking off on being protective of your skin?
The only way you can relax some on wintertime sunscreen is if you have switched to wintertime wear that covers your body completely. When you enjoy being out in the winter weather, staying out too long is an ever-present danger.

Your danger from ultraviolet B or UVB rays is less in the wintertime. However, as the temperature is cooler, you are more apt to stay out longer.
Ultraviolet A or UVA rays are very much present all year round. With a ski mask to cover your face, your sunscreen should do a good job of protection. However, if you are considering going without the mask, double up on sunscreen. Your face shows early aging first.
Sometimes we seem to lose our sense of reason. Just because you have on a ski mask, you can forget the sunscreen. Using both clothing
and sunscreen will give you a better chance of protecting your face and head from the danger of too much sun, winter or summer.
What Is UPF Clothing

Now, aside from sunscreen, you also have to consider your winter clothing to be ready.
You can wear clothing that can protect you, keep you comfortable, and be efficient for your wardrobe. With some attention to detail, you will look great as well.
Here, we'll talk about UPF clothing and the essential items you need to keep you protected from the sun all winter long. A bit of attention to a few details, and your will be wisely using your clothing budget and protecting your skin.
UPF stands for Ultraviolet Protection Factor.

When you wear UPF-rated clothing, you will have clothing specifically designed to protect against harmful UV rays. Everyone will benefit from wearing UPF-rated clothes.
Because of the sun protection factor, when decisions are made for fabric, keep in mind how you will be using the garments for protecting your skin.
These ratings are especially helpful for younger kids. With their thinner, more sensitive skin, they need to wear winter clothing that protects them. The younger kids also sunburn quicker and more easily because their skin does not yet have all the maturity layers it needs.
A way of getting those essential items of a UPF wardrobe hack is to use a laundry additive, Rits Sun Guard. This will help with your older worn items and add to their sun protection ability.

All too often those who are taking medications that affect their skin sensitivity to the sun will need to have safe protection available.
Should you be wearing UPF clothing that protects you, because you are taking medications that are sun-sensitizing?
This warning about certain antibiotics, antidepressants, antihypertensives, etc is not just for winter. UPF shirts and so on are also a must for folks who take part in outdoor activities where there's greater sun intensity.
Using your clothing to stay safe is important regardless of the season, and knowing what is available can make having an effective essential wardrobe to protect your skin.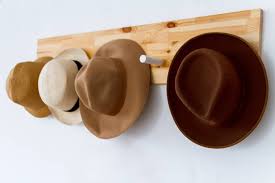 The Best UPF Clothing For Winter
Do you know how to choose the best UPF Clothing for winter?
Layering for winter is the easiest way to use what you already have to build a protective base to shop and build on.
To layer, you consider the base layer, your middle layer, and then the outer layer.
The UPF rating of 40 to 50+ fabric will protect your more, with lightweight layers.
Similar ratings for sunscreen and for sun-protecting fabrics will give you better protection. For sunscreen, having a wide spectrum with a 50 protection factor? Higher is better.
With less than UPF 15 for fabric and sunscreen? You are getting little protection.

When thinking about fabrics, your best choices are UPF-treated fabrics or tightly woven fabrics that you can't see through when held up to the light. For your second-best options, wool and polyester are okay too, if they are woven correctly.
Shopping List 5 Essential Items Of A UPF Winter Wardrobe

Ready to shop for your UPF clothing? Consider adding these items to your shopping list.

1. Base Layer – A UPF Shirt
A UPF shirt such as a rash guard or long-sleeve shirt that has wicking properties is a good place to start. If you get a little heated under the layers of clothing you're wearing, you don't want to risk becoming hypothermic as you cool down. Winter activities often involve lots of hard work.

2. A Base Layer or A Middle Layer Hoodie
As a part of your base layer to protect you from the cold weather, your hoodie should also be moisture-wicking. Having this item quick-drying assures you of a layering item that will keep you comfortable. Of course, it wouldn't hurt if it's fashionable as it's functional.

3. Bottom or Pants
For the ladies, there are a number of UPF-rated bottoms to choose from. These include leggings, compression fabric tights, or other tightly woven pants.
Men also have a wide selection to make choices from. Hard to stop with just one pair.

4. Jackets Or Coats
This staple of your wardrobe is important for helping keep you warm and dry. These garments are usually tightly woven and will keep the sun off the trunk of your body. Lighter jackets that have been treated are what we need more of here where I live.

5. Accessories And Sunscreen
Hats, gloves, ski masks, and scarves are all important for keeping your skin covered and protected. Items that are a part of your ski gear could do double duty. Especially if you find yourself in the winter weather for an extended time.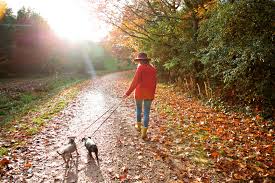 Enjoy Your Fall And Winter
As you are learning more about clothing for protecting us from the sun, have you become more aware of keeping your skin safe?
There have been so many times in the past when I have not been as careful as I should have been.
As I am learning to do a better job of protecting my skin, I realize that there are other things I can do. With the UPF clothing makers, I can look a bit more put together as well as be protected. Naturally, that makes me feel better while being careful.
With skin cancer long a concern, having what I need to protect my skin will help me prevent new skin cancer places on my skin.
However, it is still important to be aware.
Skin Cancer Awareness
I walked out to the back fence line in our yard yesterday to pick up a feed bag that had blown out of a truck on its way past our house. This one was a 50 lb bag made of bright blue and purple and yellow colors.
It actually looked kind of like a banner blowing in the wind.
My neighbor walked around her house, waved, and we walked toward each other to visit a bit. She had a new big bandage on her left forearm.
She said she had gone to the dermatologist yesterday and they scraped or cut out a spot and had already called this morning that they didn't get it all. They will need to go back for a 2nd run at it.
Skin cancer is the most common cancer globally, and in the United States, 1 in 5 Americans will develop skin cancer before the age of 70. This is according to the Skin Cancer Foundation.
The sun's UV rays are what is mostly responsible for skin damage. These rays play a major role in the development of skin cancer.
Yes, UV rays are strongest in the summer, but the sun's radiation can still be damaging in the winter months. This is where we get in trouble because we usually can't see the sun's rays.
As we move into fall and winter, it is important to dress wisely as well as wear SPF sunscreen to protect yourself from the sun's potentially harmful UV rays.
If you are layering your sun blocking UPF clothing, make sure they are loose-fitting for comfort. The idea is just to cover up. We have come through several years of allowing the sun to beat down on us, winter and summer.
Science and the rise of skin cancer are proving that this was not a good plan. We must become more responsible for our skin health.
Carefully choosing the right sun-protective clothing is essential to provide your skin with enough protection against the sun's potentially harmful UV rays, which continue to be present in the colder months.
New Habits To Protect Your Skin
Remembering to protect my skin in the winter seems unnecessary. However, for many reasons, we have to get over this business of forgetting skin protection just because the sun isn't so hot.
Wintertime is a sun dangerous for those in my part of the world. We do have to stay alert for skin protection year around. Are you in a high-risk area?
Our kids who are still developing their habits are especially at risk. While they are learning to take care of their personal grooming, be sure and help them with sunscreen application.
It works well for me to ask to be reminded about sunscreen. Our kids are great to remind me about sunscreen habits.
We all just have to remember to protect our skin.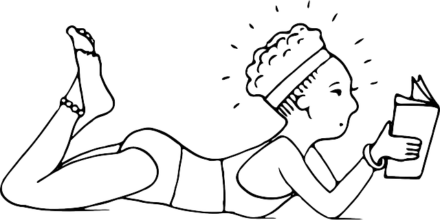 Sami's Take ON 5 Essential Items Of UPF Winter Wardrobe
As I learn more about what will keep me safe from sunburn, I find that paying attention makes a great deal of difference. Just being aware that there are sun dangers even in the winter.
One way I try to watch my sun blocking awareness is with color. The darker deeper colors will do a better job of blocking the sun.
I have learned that with UPF-treated fabrics, I can be protected with lighter colors. So it is a balance. And a matter of learning what colors will be better for protecting.
I can have an SPF-treated hoodie to add to my existing deeper colors. This can be a change from the same shirt every time I get out into the sun.
As the occasions to get out seem fewer some years than others, I appreciate having what I need and wearing some of the older items. They don't all need to be new.
It will be easier to keep sun blocking items for your kids when they are old enough to help you remember to grab their UPF hoody. I do realize that many have to be concerned about staying warm.
Yes, we live in a mild climate most of the time, except when we do have a brief cold spell or travel to where it is colder. I need to protect my arms and face from the everyday stuff.
You know, the days you have errands and are in and out of the car. Those days I do try to put on my sun hat, and for sure remember my sunglasses. Then a lightweight hoodie to keep the sun off my arms.
I can start turning red from the sun in about 12 minutes. In 12 minutes, I will have driven to the grocery store. My arms will be turning pink. If I had another errand, or two, my sun exposure time can be 30 minutes.
Yes, sunscreen will help, and so will lightweight easy to wear sun blocking clothing.