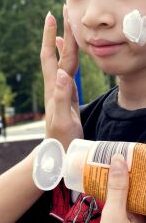 Serious Sunscreen 101 is a consolidation of information from several reports about sunscreen safety.
Finding people to trust can be difficult online. I understand that some are not as concerned about truth and integrity. Healthy skin is too important. We do have to change unresponsible behavior and take care of our skin.
The Environmental Working Group's Blog often brings to the front real concerns. According to their website mission statement, is "to empower people to live healthier lives in a healthier environment." Sharing the information from their testing follows through with why the group was formed.
My Interests
Using products that are better for the environment, while protecting us is important. Of course, this appeals to all of us. As we become aware of how the world is reacting to the environmental changes all around us we wonder how we can help. I want to help you find that little thing you can change to make your daily life safer and more environmentally friendly.
This group is working to make us aware of the ingredients of different products we use. This information about sunscreen was timely advice for me to make some choices. Can I avoid using products with chemicals that are known to contribute to cancer?
As I am becoming aware of the dangers of too much sun I wanted to review their information and share it with you. We can all learn and make better choices. Even if you still use the same products, you do so with more information. Why We Need Sunscreen
Learning to protect your skin, and your family's skin from the sun is ongoing and will change how we see things. Unfortunately, we can not change everything at one time.
We can make small changes, and do a better job of keeping our skin healthy.
EWG's Website
Sunscreen Picks From Their Report
The site EWG.org appears to be on target for one of the questions I have about sunscreen. About how it can affect our bodies? Can sunscreen use cause cancer?
I am sharing the information I plan to use to shop for sunscreen for our use.
While it has not been proven that applying sunscreen to your skin will cause cancer after two or twenty applications, there is proof of chemical residue in many users. This is enough to make me know I want to limit my use of the chemical formula. A chemical that is designed to enter the skin and go into my body.
Will this build up in my family's systems? There is no guarantee that it won't. That is enough to make me know that I had rather not use it, even though I have for many years now.
Are Results Important?
Results of testing are important to me. Finding a sunscreen that protects my family's skin from the sun, without the undesired side effects is difficult. I agree with the EWG's statement that the lack of regulation makes this difficult for the companies trying to produce the sunscreen we need.
There are so many companies and different formulas within the same company. Of course, there must be a profit margin for the company to produce the product. Then the fact that the FDA is the regulatory body makes all this more difficult than it should be.
The buildup of chemicals in the bodies of sunscreen users in the studies shows cancer-causing chemicals do build up. Cancer most often found is in the reproductive organs. Our young members are the ones most often in and out of the water, therefore requiring the most reapplication. They shouldn't use this kind of sunscreen.
Trust
Trust is important for making the right decisions for products we buy for our family to use. I know that the testing process in the EWG's labs will be more strict than I would know how to do, so I have decided to use their results and recommendations.
Safer Sunscreens That Protect Your Skin
The top 2 on this list caught my eye, as I usually like the coconut fragrance. My choice was usually one of the products with the traditional fragrances we associate with sunscreen. Fragrance-Free will be a new thing for us.
• California Baby (Fragrance-Free) Super Sensitive Sunscreen, SPF 30+
Just ignore the Baby on the label. This is a good product for adults, especially those with skin problems or sensitivity. This product is a mineral-based product and reflects and scatters the sun's rays. Safe and effective, and so easy to use on our face, ears, and neck before putting on our sun hats.
It may leave a bit of a white look when you get enough rubbed in to really cover you, but you are protected, and that is more important. The chalky look may not work for some people, and if you are one of them, look for a mineral product that has a tint.
• Raw Elements Face + Body Sunscreen, SPF 30
This Raw Elements product is another of the top choices for keeping you safe and your skin protected. Again as with the California Baby product listed above, gentle around the face and on your face. No Fragrance chemicals are present to cause irritation.
Checking Out The Next 3 Sunscreens
Suntegrity 5-in-1 Natural Moisturizing Face Sunscreen, SPF 30
My experience is limited with this one. I used one container of sunscreen for all-day use. Unfortunately, I really didn't give this product a fair trial. I am sure it too will give you quality protection as well.
Supergoop! Mineral Sheerscreen, SPF 30
Another of the reputable product lines I don't know anything about. If you have read my posts, you know I have mentioned how I came late to understand the need for skin protection from the sun.
I will sure give this product line consideration when I need to shop again for sunscreen.
Waxhead Sun Defense Tinted Sunscreen, SPF 30
Waxhead Sun Defense is another product that is unknown to me. I will broaden my product choices. This one had the tint to help cover the minerals used in the formula that show up chalky. The description said that the tint helped, but was not a 100 % match for everyone.
My Run Through Walmart
I did notice one thing about sunscreen products. You can spend a lot of money fast as you are protecting your family from the sun. I would like to say protection is more important than cost.
I don't know that to be true. There were products that claimed to do the same things that the higher-end products did. Again, in the interest of truth and fairness, I don't know. I have only used the 2 mentioned, and only one container each. The natural product formulas are new to me as we have always used chemicals formulas.
With my limited experience, I won't venture a call about the quality of the products. My sunscreen purchases have been limited by what I felt I could spend. So, my purchases are more of the products I found in Walmart.
As I have become more aware of the importance of protecting our skin I am not sure if the cost of the product will still rule my purchase. I can add sun blocking clothing now, and use less sunscreen. Will I feel different when I get to the marketplace? I don't actually know.
Awareness and Responsibility
The area I have expertise in is not using sunscreen at all. This is what we are paying for now. Using this approach guarantees skin cancer for your family.
Something is better than nothing. Using a lesser-priced formula of sunscreen from Walmart is better than using nothing. Check out the labels and work on getting yourself and your family protected.
Wearing some sort of clothing is better than none between you and the sun. UPF rated clothing is best, but something is better than nothing. We will definitely be doing both.
Now I feel I am more equipped to know what I want in sunscreen and what I don't want.
Mineral Sunscreen Ingredients
The active ingredient in the product Sheer Zinc Faces mineral sunscreen, a Neutrogena product listed as 21% Zinc Oxide. Please check out the rest of the ingredients, listed as inactive through this link: (I am not an affiliate- this is for information only) https://www.neutrogena.com/products/sun/sheer-zinc-face-dry-touch-sunscreen-broad-spectrum-spf-50/6811081.html?tilePosition=2#q=sheer%20zinc&st
I don't know what the inactive list of ingredients does. This list makes me know that the manufacturing company has to be reputable. If they chose to add some not go good for me items to the list I would not know. Would you?
This is one of the reasons I have chosen to pay attention to the EWG and at least give their information consideration. Someone must help me be on guard.
Moving Forward
With Zinc Oxide as the desired ingredient, I would also be comfortable with the inactive ingredients. Let's pay attention to the rest of the label, the directions section.
Here we are instructed to apply 15 minutes before getting into the sun. Then we are told to reapply every 80 minutes or more often if in and out of the water.
This product is in a 2 oz. container. So, if you are applying every 80 minutes, you will need more than 2 oz.
Shopping for an affordable sunscreen that will work for my family is not a grab-and-go project. You have to think it through. I know we haven't been using enough product to protect our skin. What about your family?
There are some changes in our routine in order. We want to improve our protection and help the grandkids have better habits earlier in life. Maybe we should all just stay out of the sun? That doesn't work either.
A Quick Warning
Another ingredient often found in sunscreen is oxybenzone, a potentially hormone-disrupting chemical. Exposure to this chemical may increase the risk of breast cancer, as well as endometriosis. Your younger children can also be especially vulnerable to the dangers of oxybenzone.
Then there is Avobenzone. This is a chemical in the list of sunscreen agents that offers protection from both UVA and UVB rays. Of all the chemical sunscreen ingredients, avobenzone is probably the least bad for you. So put this in the list of chemicals that can be bad for us?
When avobenzone is exposed to the sun, it can break down fast. It can be useless within 30 minutes. This gives very little protection to our skin. Especially if we are in the sun for long periods of time.
So this OK chemical gets paired with octocrylene which is extremely stable. When paired with avobenzone it can provide hours of sun protection.
This Chemical World Is Frustrating
So everything is good, as long as we have the zinc oxide mixed with avobenzone? Maybe, but do you want your reproductive system to work properly?!
The problem is that it can remain in your system longer before being naturally flushed out. While still inside your body, this chemical is a severe eye irritant and can be a contact allergen for those with sensitive skin.
The other factor that alarms me is that avobenzone is often linked up with octinoxate, oxybenzone, and octocrylene, which are known to be hormone and endocrine disruptors. This can cause serious hormonal shifts in both women and men. These chemicals can affect your estrogen and testosterone production.
Zinc Oxide Is A Good Sun Block.
The trouble starts with adding stuff to make a product stay useable until we take it from the container to use. This chemical mix is where we need to be careful.
This is just another reason we need to make sure that our sun protection includes good sun blocking clothing. Hats with 3-inch brims, shirts with long sleeves. Sunglasses with good protection on the lens. Add a little sunscreen where you are not covered.
And we plan to use the common sense approach of being more selective about the time we are in the sun. These are things we can control. Awareness will help you take better care of your family too.
This is a much safer way to take care of your and your family's skin. Stay safe from the sun. Make sure you add some of all of the items available to work with to your sun block toolbox. Umbrellas are always a good addition to that toolbox.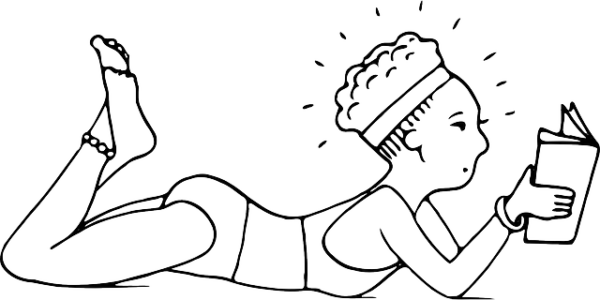 Sami's Take On Serious Sunscreen 101
Making changes to improve the skin health of your family is an ongoing effort. Change comes slowly, and changing lifestyle habits is a chore. However, you wouldn't allow your family to eat poisonous food, so why allow them to apply something that should protect them, but may not?
Learning what we didn't know is sometimes surprising, and can create challenges for you as you are working to improve your skin health. Being able to have some warning about dangers we didn't know about or wasn't aware of can be like beating your head against a wall at times.
Don't give up. Make small changes. It all adds up. Keeping your family safe is worth the effort.