Do you know How To Wash Your UPF Clothing? How to take care of your investment? How to make sure your family's blocking clothing protects all of you for a long time?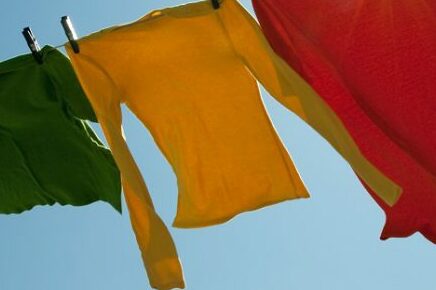 Make sure you read the labels on the clothing and pay attention to "How To Wash UPF Clothing" directions on hang tags and lables. Sun blocking and sun protective garments are all words describing UPF Clothing.
Using the proper washing methods is the best way to guarantee that you get the fullest life possible from your sun blocking garments, for you and your family.
And you also want to keep the sun protection in the garment, not rinsed down the drain.
So, now that you have bought some UPF clothing, are you wondering what happens when it goes through the washer?
Will any of that sun blocking ability be 'washed out?' Or will it still protect your family at the same level?
How Was The UPF Protection Created?
For fabric to protect you from the sun the weave must be very tight. This often results in heavy clothing that is too thick to be really comfy. Like a new pair of jeans that haven't been washed or worn. Or canvas cloth like a tarp!
For this kind of fabric be comfortable and easy to wear and care for in a swim suit would be difficult.
The UPF clothing trend has moved to the active-leisure wear that demands comfort as well as stretch. Active sports wear is sturdy, but comfy and wicks moisture to help dry quickly. As a result, UPF apparal companies have been working developing better performing and protecting clothing.
So then the two most popular ways apparel can be made into a UPF rating are by fabric blends or chemical treatments.
Most companies that make UPF clothing use the chemical-free option if a suitable fabric, if one exists that meets their needs and demands.
Other times, they may utilize chemical treatments when the fibers alone aren't enough for the combination of protection and performance demanded.
Sometimes there is a need to use mineral chemicals like are used in mineral sunscreen. The minerals are woven in the process of making the fabric. It will remain until the fabric becomes worn, stretched and faded.
The wear will break down the garments ability to protect your skin after a while. If you wear the garment every day, it is going to be used up sooner than if it is a garment that gets worn on weekends during the summer.
Does The Protection Wash Out
I do think this is where you get what you pay for, in my opinion. The whole process of making fabric sun proof and wearable and comfortable is a delecant balance.
Dying a fabric will block the sun, if the color is darker. This was one of the methods most used in the early days of sun blocking clothing. However there are so many different ways of getting great wearing clothing and feel good style now using different blends of fabrics.
Bambo has proved a solid performer in the market of UPF clothing. Many are able to wash and wear well while maintaining their sun protection ablility.
So how are you as a buyer going to know all this? Reading labels is what you have to work with. This is an important part of the whole picture.
I will admit that my world today involves lots of cotton/poly blends that are easy to care for and can be washed in cold water. To change things, I have to make myself a mental note to be sure and take the UPF clothing out and check labels.
Using some kind of reminder will be important, and usually cards with directions and the lables stapled to them end up taped to the inside of the cabinet door work for me. Changing old habits is sometimes a bit difficult.
Some garments need to air dry. Some can be dried on low heat. Read the labels.
Make your sun blocking clothing protect you as long as possible. Most labels instruct you to machine wash with cold water, and hang to dry or dry in dryer on low heat setting.
(Right now, our weather is so hot that the cold water is hot when it get to our facuet! When I fill the washer it is a bit warmer than I would want bath water. The pipes getting water to us at our house have a lot of hot earth to run through, and it does a great job of heating the water.)
Other Help Information From Labels
We have found that some of our lables include the "recommended for" help as well.
Wording like:
Reccommended for activities and leisure by the pool, lake, or ocean. This means that you may become hot if wearing that garment while playing beach vollyball. or working out or running.
This also usually means it will not be damaged by chlorine in the water, or salt water. Also the protection is there when the garment is wet.
Often you will loose your protetion when the garment is wet. Poolside you are better off sitting in the shade till your clothing dries for most garments. Remembering things like this will make your UPF clothing work better for you.
Other information like:
Not recommended for active fitness, not moisture-wicking and may cause overheating may not be so easy to find on labels.
These are usually on garments that are not knitted like a tee shirt knit.
Stay aware of how your sun blocking clothing works best for you. If you are concerned about your family staying protected from the sun, and need several changes in the week or day for your family, using a product like Sunguard to beef up their old tee shirts is an economical way to have several changes for youngsters at minimum cost.
Examples Of Label Directions To Pay Attention To
Often, we miss some important directions because we ignore labels. The companies have put the information there to make the garment work even better for you:

Rigorously tested,
highest rated
UPF 50+
This lets you know that this garment is almost a 100% block! This will keep you safe from the dangerous and harmful UV rays.
UPF 50+ guaranteed
to block 98% of
UVA/UVB rays
This one is saying much the same thing, and you can feel safe with this garment.
UPF 50+ sun
protection that
never washes out
This statement on the labels is also assuring you a long life for this garment as long as you launder as directed. If not, yes the protection can wash out.
Remember, this is also resting on the idea that the fabric stays in good shape. When the fibers become worn or stretche out of shape, or your child outgrows the garment and it is stretched on their body, there is a loss in protection from the sun.
The parts of the garment will still offer protection if fabric still looks new.
This is another reason that knowing how to care for the garment is important.
Watch hand washing as you may stretch and pull the garment. Sometimes the fibers of the fabric are a bit fragle and must be treated gently.
Does you son wear a back pack when he rides his bicycle with his friends. This back back can cause some worn spots on the UPTF shirt that will allow the sun through.
Yes the sunblocking garment are another layer of protection for you and your familys skin. Any shirt is better than no shirt. Remember the sun hat and sunglasses!
Tips For How To Wash UPF Clothing
Did you forget to study the tags that came with your sun blocking clothing? If so here are some good guidelines.
Use cold water to wash or rinse your UV garments.
When using a washing machine, make sure to use the Delicate/Gentle/Hand-wash cycle.
When selecting your detergent for your UPF clothing, it should be the mildest one you can find.
You should wash or rinse your sun blocking clothing every time you use it.
Remember, you shouldn't wring out your UPF garment.
Dry your UPF garments out of the direct sunlight.
Don't lay your UPF garnents across a stone or brick wall to dry, avoid rough surfaces. Lay your garments across a sheet or towel to keep from getting a snag or pull on your garments.
Bleach is not recommended. Nor is dry cleaning or ironing your UPF garments.
Make sure clothes are dry before packing.
Extended periods spent in the hot tub is not recommended for your sun blocking clothing.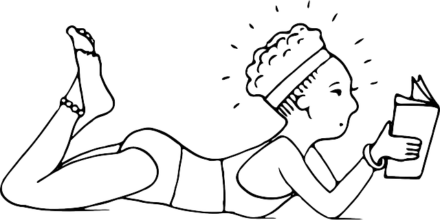 Sami's Take on How To Wash Your UPF Clothing
When you have invested in UPF clothng, you should get the most life possible from your clothing.
It is esay to overlook lables or special care tags. Do the best you can to have a reasonable chance of getting the longest protection and wear from the garment.
Before going the more expensive route of specialized clothes, think about what you need to keep you and your family protected in the sun.can do.
For your kids, maybe just some new brightly or darkly colored tee shirts will give them the sun protection needed.
Or if your kids have not outgrown their tee shirts, maybe washing them in sun guard or any other color brightner will give you a good summer of protection.
Don't find yourself with expensive UPF clothing you don't wear.
Keep your family healthy by staying out of the bright direst sun time of day between 10 AM and 4 PM. This alone will save you the need of expensive speciality clothing.
Make sure the kids wear shirts, unless is is before sunrise, and after sunset. The trunk of their bodies don't need to get too much sun. Be sun wise and use the shade that is available will help protect your family.
However, if you do decide that you want UPF clothing, pay attention when doing the laundry. How to wash UPF clothing can help you adopt good habits for the care of your clothing.