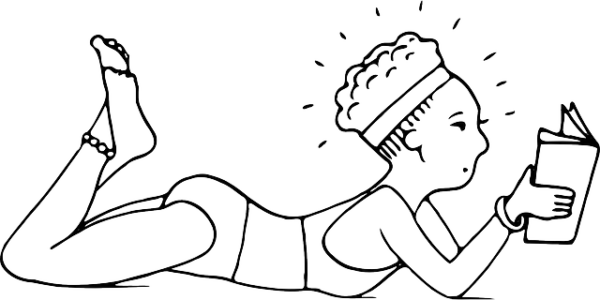 So what brings you here to find out about sun blocking clothing?
Do you wonder if the specially constructed and treated garments are worth the price?
Or are you already dealing with skin cancer and wondering what is so special about sun blocking clothing?
How can sun blocking clothing help prevent skin cancer?
After long hard months of reading and researching, I have learned how much I didn't know. As well as how much I ignored concerning the danger of too much sun on my skin.
Awareness is my new motto for reminding myself about how I can protect my skin. I can also help my family take better care of their skin as well.
Sun Blocking Clothing Is A Good Starting Place To Learn
There are so many questions about how to keep your skin healthy and protected from the dangers of too much sun.
For some of us, we are on the side of the skin cancer battle that involves many visits to the dermatologist. We are learning to be more careful but we still make mistakes and get sunburn.
I Am Now Aware
Is it possible that my hours of reading and researching could help you become aware?
I thought this could be done in a month! Maybe by some, but not by me. Being a writer, not a Doctor with a degree there has been terminology. A late-arriving slow learner who wants to have some idea of how to help myself and my family.
It is boring and sometimes gross to read and research any cancer condition. The terminology is hard to remember until it refers to you or your family.
Click the link if you are wondering if the spot on your face or neck looks like melanoma or another kind of skin cancer. Images of skin cancers
Where are you in your knowledge of Protection From The Sun IQ?
"I want a tan" phase? Is this you? Maybe you think "I don't need to worry about the sun, do I?" Or are you in the "what was I thinking" phase?
Regardless of where you are in the awareness of your skin's need for protection to avoid skin cancer, please pay attention.
Awareness Of The Need For Skin protection
What are you seeing in how your body reacts to sun exposure?
The first line of defense is to cover up! Plain and simple!
However in our society with the general public wanting our skin to be tan, we don't cover up!  Everyone and their adopted cousin think they need a tan to look cool.
I know, because yes, I felt that way for years. No, I couldn't see what was happening. Sure I knew people who were 10 years or so ahead of me in the game of keeping that tan look.
And I saw what they looked like. I was so sure my tan would only end up with the cool factor, not the wrinkled and dried-up look. That wasn't what I wanted!
Awareness in your daily life
What do you want for your time in the sun? Do you want to allow the sun to damage your skin until you look old and wrinkled and dried up? Until the skin cancer forces you to make a change?
Or do you want to enjoy your time outdoors and have healthy skin with little if any skin damage that leads to skin cancers? Arm yourself with awareness.
It is a choice we make. Using sun blocking clothing along with sunscreen creams and lotions can help you keep your skin healthier. However, the sunscreen creams and lotions alone won't do it all.
You will need to help by adding sun blocking clothing.
I am beginning to get my sun blocking clothing knowledge going. Where are you on your journey? Is it worth the price for the protection? With more knowledge and awareness can you make a better decision?
Sunburn and Sunscreen information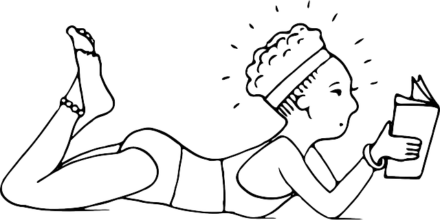 Sami's Take On Sun Blocking Clothing
With so much to learn about how to protect our skin from the sun, we have to sift out that stuff that was just made to sell us products
Yes, we need to know more about their products and more about how to take care of our skin. The sun is a dangerous element to ignore.
Your parents didn't teach you differently because they didn't know. There is so much we that we just have to find out for ourselves. Learning about skin cancer continues to grow my knowledge.
I realize why my family has the problems it has with skin cancer now. However, we are correcting some of our careless behavior to improve how we take care of our skin.
We are not always as successful as we would like, but I do invite you to join us on our journey for better skin health.
Information About Skin Cancer