Sun Block Clothes Shopping List.
Is your sun block clothes shopping list complete? Are you ready for better protection for yourself and your family from the sun? Did you see the little lines at the corners of your eyes this morning in the mirror?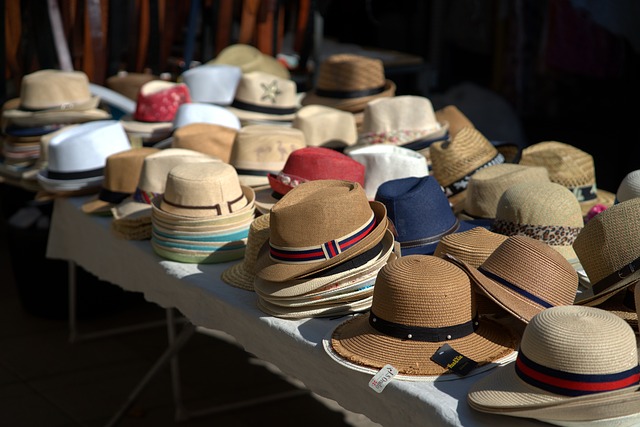 Do you wonder about having just sunscreen alone to try and protect your skin? How you can do more to keep the little lines you saw from getting too deep?
You are not alone in wondering about clothing to block the sun. This year we are seeing so much more clothing to help you take better care of your skin. UPF clothing has received a lot of attention. Have you wondered what you really need?
Of course, the subject is interesting, but how much is just advertising information put out there to get your attention? How much is just trying to make us want their products? We all have questions.
Start at the top of your head and work down? Smart move for you and your budget.
Where To Start?
This was a bit of a surprise for me, because, I too had seen those cute swimsuits. But, sun blocking swimsuits? Just think about it. How cute your kids will look in the cute little suits! They will be protected from the sun!
Whoa, wait a minute! Consider where you really need your skin protection from the sun. Do you or your kids normally get too much sun under or through your swimsuit? I know, it has happened, but how often?
You need a plan to protect your skin from the sun. It is important and could be expensive. So let's think about this before we just start spending.
Plan With A List
Your sun block clothes shopping list should include the most basic items to protect your family and yourself. Your skin will be under attack if you are outside without protection for your skin.
The formula for the best sun protection for your skin is simple:
Start at the top and work down.
What is the first thing the sun rays hit after 10:AM? Right, your head, so it stands to reason that a hat is the first thing on your list. You will need a sun block hat. Basics Of Sun Blocking Hats.
With the explosion of the sun blocking clothing available to you, finding one you like will be easy. If you are shopping for yourself, you know what you will wear and what you like. Sun Blocking Hats and the link above, Basics of Sun Blocking Hats will give you some information to think about.
A Plan and A Budget
In my world, sticking to my budget is important, so I will be giving you as much information as I can about what you need to stay safe. For this reason, we all need to wear a sun block hat. This is where the defence starts.
Keeping your skin safe is important. Your face, nose, ears, neck and throat area, are usually the first to react to the sun. Get a sun hat to protect you and your kids.
Shopping List Item #1 Hat
I know you are a sun lover and want to be out in the sun. Dig your toes in the warm sand, but protect your head with a good wide brimmed sun block hat. Apply a layer of sunscreen before putting on your hat.
If you leave your hat on, reapplying sunscreen doesn't have to happen so often. You are not relying on sunscreen alone. If you forgot to bring sunscreen, do not remove your hat!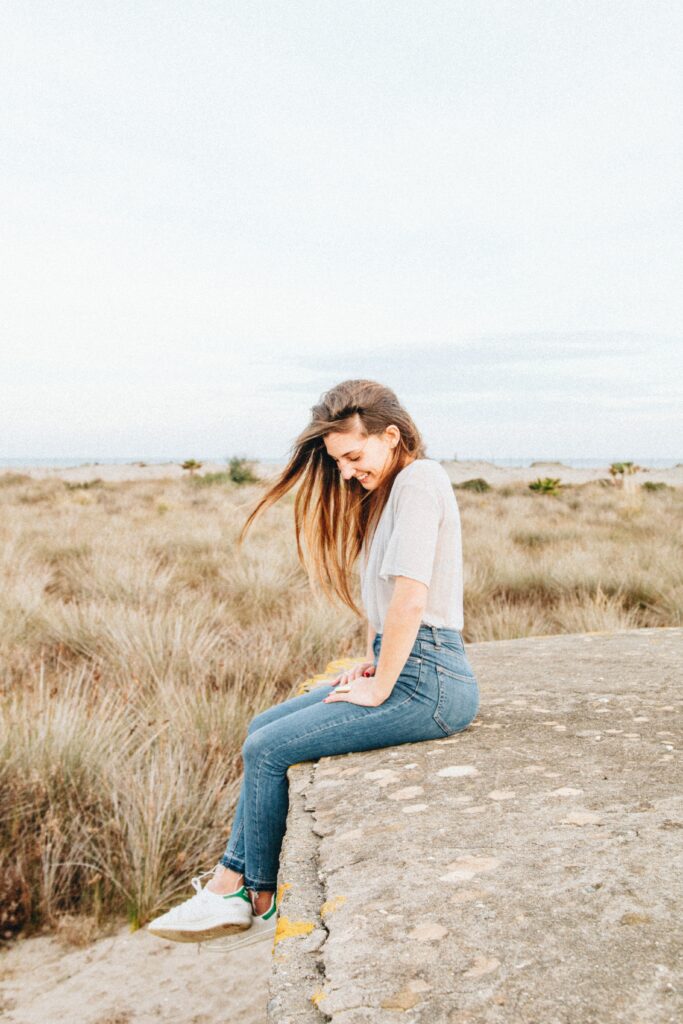 If you forgot the hat, be ready to reapply sunscreen every one and a half to two hours, unless you are in and out of the water. You will need to reapply after you get your face wet.
Teach your family the importance of a hat.
Shopping List Item #2 Sunglasses
The second most important sun blocking item is your sunglasses. These are barely a #2 on the list. They should really share the # 1. Yes, they are that important.
Choose The Best Sunglasses will give you more information about the importance of sunglasses. Then Why Children Need Sunglasses will answer some questions for you with your family. They are important. Help your kids learn to protect their eyes.
So now our list is growing, We have a #1 Hat and # 2 Sunglasses.
Shopping List Item # 3 Sun Block Shirt
The next most important thing is a sun block shirt. Now here, we are talking about long sleeve shirts, blouses, swimsuit cover ups and rashguards. Your arms get a lot of sun when you are out. And when not protected with a sleeve can get overexposed quickly.
This shirt is to cover the trunk of your body. Your shoulders, back, chest area. This is important because it covers so much of your body. Getting sunburn on your shoulders and back or upper chest area or arms will be painful, and your back is hard to keep covered in sunscreen by yourself.
Helping your kids learn to protect themselves will keep their skin healthier. If they develop good skin protection habits, they will find it easier as they are maturing, the years when they are going places without their parents. They are accustomed to wearing their skin protection.
Keeping a shirt your child likes to wear on his or her body will be easier. To find a shirt your child really likes will be worth the time it takes. The shirt does no good when it is not on their body.
In our family, we are finding that adults are doing better at wearing the "sun sleeves." So could be a reasonable substitute for long sleeves. After the kids see them a few more times they may do better about keeping them on.
So we have a sun blocking hat, sunglasses, and a sun block shirt. What else do we need?
Shopping List Item # 4 Full Spectrum Sun Block
Why do I need sun block lotion? Can't I just use sunscreen?
Sun block lotion gives your skin more protection than sunscreen. Both sunblock lotion and sunscreen can be important for protecting your skin and keeping you safe.
Are you are interested in learning more about UV radiation? The World Health Organization has put together some in-depth information. This should help you understand radiation a little better. You will also realize why we must protect our skin.
Sunscreen is amazing but it does take a bit of discipline and isn't always practical.
Are you going to reapply while you're rock climbing? What if you've gone kayaking and forgot it?
Ideally, you should use all 3 tools that we have now to protect yourself. The sunscreen, sun block lotion and sun block clothing. Not one or the other. So give yourself some time to check into it and check out the latest in sun protection.
So our list now has a sun blocking hat, sunglasses, sun blocking long sleeve shirt as well as sun block lotion. These 4 items are the basic tools to help you protect your skin.
UPF Rating
(UPF) Ultraviolet Protection Factor.
This rating system provides us with information on how much protection our clothing can provide us against the sun's rays.
A similar system to SPF but applies to clothing. You will find the information on tags of clothing that has the SPF added. Check your labels and descriptions.
See the table below for more information for reading a tag on UPF clothing.
UPF ratings:
| | | |
| --- | --- | --- |
| UPF Rating is | Protection offered | Amount of UV Blocked |
| 15-20 | Good | 93.3-95.9% |
| 25-35 | Very good | 96.0-97.4% |
| 40 and over | Excellent | 97.5% or more |
Explaining UPF numbers
Even the best UPF clothing won't work well if you don't use it correctly. Remember these points to make sure you get the best sun protection:
Make sure your clothes fit well. When clothing is too tight, you may lose most of the protection. When the fabric becomes thin and transparent from being stretched, the result is much less effective for your skin protection.
Also, when clothing gets wet it bcomes significantly less effective.
Old worn out clothing can lose the ability to block the sun's rays from your skin.
A long sleeve shirt will be more comfortable if there is room for air flow around your body. A looser fit, air vents are important.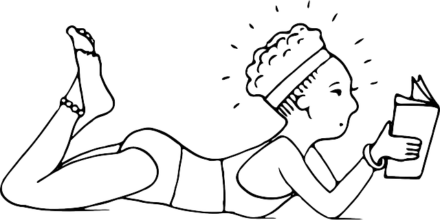 Sami's Take On Sun Block Clothes Shopping List
I do think that you should stop and think about how you will wear your sun block clothing. Protecting yourself and your family is the first priority. Understanding how to use the different tools to help protect your skin is important.
Being in the sun is too much fun to miss. However, protecting your skin is also important. Sun dangers are real, and for too long have been ignored.
You can have the best of both worlds when you add sun block clothing to your skin's sun protection routine. Take better care of your skin, and that of your family by becoming aware of the different tools we have to work with.
Learning how to be safe and still have fun in the sun is worth the effort.
Don't neglect to share good skin protection information and knowledge. Help your family avoid skin cancer.
Know that some of what you are trying to do will be more helpful than other changes. Get familiar with your sun blocking tools, and learn how to make the most of what you have. There will surely be some that don't work too well.
Don't abandon your efforts to improve skin protection for you and your family. Skin cancer is a high price to pay. Keep up the efforts, and stay safe.