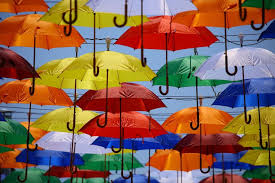 What are your Simple Steps For Sun Safety? Are you in a bit of overwhelm with all this information we have to protect your skin? Have you thought about adding an umbrella for your families protection?
Staying safe in the sun is simple, you just need to use some easy basic common sense suggestions every time you are exposed to the sun. Wear a sun blocking hat with a 3 inch brim, your sunglasses, a sun blocking shirt and use sunscreen. Take breaks in the shade and stay hydrated.
This is very understandable. We have gone from an "I didn't know that" generation to one that can access the world's knowledge and information on our phones. Yes, it is overwhelming! There are many ideas and suggestions for keeping you and your family safe while having fun in the sun.
Let's take a break here and think about how you can use some of this information access we have to make better choices for your family to have fun in the sun. There really are some simple basics. Basics that you can begin to build good sun safe habits for your skin.
Why Be Sun Safe?
We now know that protecting our younger generations when having fun in the sun will make them will help keep them more safe from cancer.
This is a big deal. Skin cancer is the fastest growing kind of cancer today. so much damage happened in prior generations by parents like me who didn't know any better.
My son is now healing from a Mohs procedure for skin cancer on his lower leg. There are 8 stitches to close the hole in his leg after all the cancerous cells were taken out.
Do I wish I had helped my kids protect themselves from this kind of skin issue? Yes, every day! Unfortunately, I didn't know. With our thinner Ozone layer in our atmosphere, my kids didn't have the built-in sun protection I had. Plus, we lived more of our life outdoors than I did growing up.
Starting early in their lives would have made a difference. However, we can't undo the damage, but we can better protect our grandkids.
In my family, the grandkids are the ones we have to protect. You may still have time to protect your kids.
How To Protect Your Skin From Sun
Let's start with a big no-no for your skin. Stay out of sun tanning beds and away from sun lamps. The rays really are dangerous.
Most people know this in today's world, and it should be an unnecessary warning. So should smoking, but how many of our kids are still sneaking around picking up the smoking habit.
. Help your children understand the dangers.
Cover Up Your Skin
Correct use of sunscreen and wearing sun blocking clothing are the most important and easy ways to protect your family. Long sleeve sun blocking shirts, sun blocking hats, sunglasses. Make sure to apply sunscreen to any part of you not covered. My Son Needs A Sun Blocking Shirt?
Remember that you need to reapply sunscreen every 2 hours and after swimming. Since reapplying sunscreen is a messy job, a sun blocking shirt is so much easier. Getting enough sunscreen on your kids and yourself is easier if you aren't going for full body coverage. Let the hats, shirts and sunglasses help make sun protection easier. Serious Sunscreen 101
Take Breaks In The Shade
When you are having fun in the sun, be sure to take breaks and find some shade. You need to give your body a bit of a reprieve from the bright hot sun's rays. Give your body a few minutes to cool down a little either under a shade tree, or umbrella. Even some sort of lean-to type of shade with poles and a towel tied on them will share your youngsters for a play break.
A favorite book, a cool drink of water, maybe just lay down on a pallet in the shade. Often kids get so busy during playtime away from the ordinary everyday routine that they tire more easily, but don't want to rest. By having the habit of a rest break in the shade they can reset their inner body clocks and have more fun.
Yes, this often means more gear to tote, but a kids wagon is a great item for this chore. Prepare ahead with some basics for protecting your children and yourself from the sun. Don't go home with sunburn or sun blistered skin that will make you uncomfortable for days.
Wear your sun blocking clothing, and apply your sunscreen often. Remember the breaks in the sun time and find shade. Stay hydrated and keep your skin healthy.
These are simple and easy to accomplish. check the link below.
https://www.neefusa.org/action-steps-sun-protection
Extra Steps For Your Safety
Here are some little extras that can help with your preparation for a safe day in the sun for you and your family.
Avoid the 10 AM to 4 PM sun exposure time, especially during the hotter days of your areas summertime.
Check the sun index https://www.epa.gov/sunsafety/uv-index-1
The Environmental Protection Agency has a great tool for measuring sun dangers, follow the link above. Do yourself a favour and use it and reference it to stay sun safe. Keep your family safe.
Pay attention to fun in the sun times when you are in an area with cement everywhere like Disney World, 6 Flags Over Texas or the swimming pool. The sun's rays will reflect from cement or snow or water so quickly you will be in trouble before realizing it.
Small Sun Safety Habits Will Add Up
Small sun safety habits will add up to a healthier family for decades to come. These small sun safe habits can actually keep your family from becoming a skin cancer victim. The habits you help them grow are important.
Think about it, how much trouble is it to wear a hat when playing in the sun? Your kids can learn early to wear a hat like Dad or Mom does. This is a win for your whole family.
This may be a new idea of wearing a sun blocking long sleeve shirt. New idea maybe, but it is really easy to slip it on and then you will have protection while in the sun.
While you are thinking through your plan, when did you realise the fact that your sunglasses are another important part of your sun protection shield?
So you can see, keeping your families eyes safe from too much sun exposure can be a giant step resulting in healthier skin. While it seems so far away in years, it is such a small habit. So easy to do and pays off so handsomely.Why Children Need Sunglasses
Sami's Take On Keeping Safe In The Sun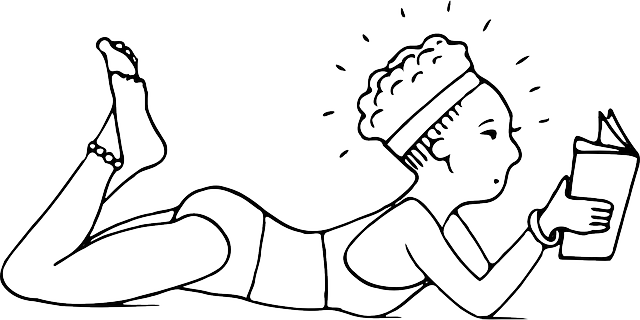 There are many ways to make your little sun habits work for your families sun safety. You can start small. Preparation is the first step. Make sun safety easy for your family.
Reap the rewards of less skin cancer for you and your family.