How to Master Sun-Safe Style, with fashionable solutions for effective sun protection.
Sun protection must become important to you to be able to maintain your overall health and well-being.
While sunscreen is a crucial tool, it is equally important to consider our clothing choices to shield ourselves from harmful UV rays.
The intersection of fashion and function has given us the ability to stylish and sun-safe clothing options.
As I consider how to master sun-safe style while highlighting fashionable solutions, I wonder if they will work for me. I need clothing that provides effective protection against the sun's harmful rays.
Let's look into the benefits and drawbacks of sun protection clothing.
Maybe provide a few insights for choosing proper fabrics and styles for various activities. And even offer valuable hints to elevate your sun-safe fashion game.
How Important is Sun Protection?
The Importance of Sun Protection makes me think of fashion. What about you? Before diving into sun-safe fashion, we need to understand why protecting ourselves from the sun is crucial.
Prolonged sun exposure can lead to various health issues. These issues can include sunburns, and premature aging, which will bring an increased risk of skin cancer.
While sunscreen plays a vital role in shielding our skin, clothing acts as a physical barrier, providing an added layer of protection.
So we need to know what we can expect from clothing, what to look for in the protection that fits our lifestyle.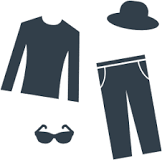 Is all Sun Blocking Clothing Equal?
The benefits of knowing something of the good and the bad of sun protection clothing? This can help you make better decisions when protecting your skin from the sun.
A term you will see when shopping for sun blocking clothing is Enhanced UV protection.
Sun protection clothing is specifically designed to shield the skin from harmful UV radiation.
It offers better coverage compared to regular clothing, reducing the risk of sunburns and long-term damage.
Then you will need to know how long it will last. Durability is important in sun protection clothing.
This clothing is often made from high-quality, tightly woven fabrics that are resistant to wear and tear. This makes them long-lasting investments.
For me, comfort and breathability are important. Advanced fabric technologies allow for breathable and moisture-wicking properties.
This technology helps in keeping you cool and comfortable even in hot weather.
Then there is versatility. Sun protection clothing comes in various styles, from swimwear to everyday wear. This allows you to seamlessly integrate it into your wardrobe.
After reading about what the garment offers in the reviews, you will need to have some garment-on-body time to be able to figure out what works for you.
Some Points To Consider
What about coverage limitations?
While sun protection clothing provides excellent coverage for the areas it covers, it's important to remember that uncovered skin still requires sunscreen for complete protection.
A long sleeve loose fitting shirt from a tightly woven fabric will do a better job of covering you and still allowing your body to breathe.
Full-length pants protect better than shorts. Wider-brim hats are better. Even sunglasses with a wrap-a-round style, or oversized lenses with wider frames to cover your face, and block the sun.
Fit and style are important if you are going to enjoy sun blocking clothing.
Finding the right fit and style of sun protection clothing can sometimes be a challenge. The looser fit to allow for air circulation around your body is very important.
These factors make it crucial to prioritize comfort and personal preference when selecting your garments.
There is always maintenance to consider. Some sun protection clothing requires specific care instructions, such as handwashing or avoiding fabric softeners, to preserve their protective properties.
This is easily solved by reading labels, and even filing them. My filing system is a plastic sandwich-sized bag taped to the utility room closet door, yes inside of course. Then I can refer to the laundering instructions until I am comfortable with remembering.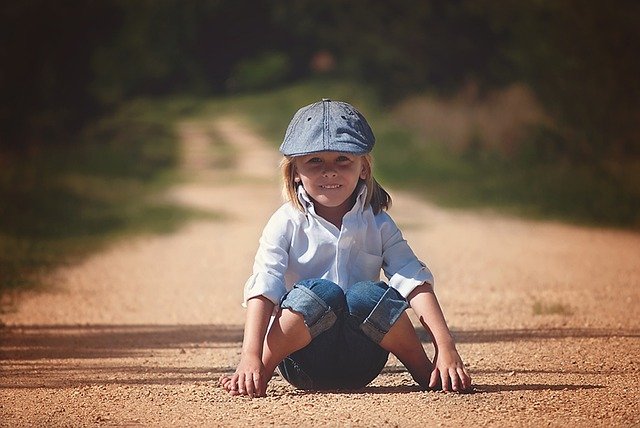 What Fabric Works Better?
So choosing the proper fabric and style for different activities will make it easier to wear your sun blocking clothing.
Let's talk about active outdoor activities, and what works better when we are outside.
Moisture-wicking fabrics are improving all the time. Look for materials like polyester or nylon blends. These fabrics quickly wick away sweat and keep you dry during activities like hiking, running, or cycling.
Breathable designs are a common description. It means that there are options for garments with mesh panels or strategic ventilation to maximize airflow and regulate body temperature. Yes, they do make a difference.
Lightweight and flexible are a couple more descriptive terms used for fabrics for staying comfortable. Choose lightweight fabrics with stretch capabilities to ensure freedom of movement.
These fabrics are often some form of knit fabric. These are especially good for outdoors and moving.
Cold-weather sports will also have a similar selection with a shell for windproofing to keep your body warm.
Water Sports and Swimming
This activity calls for a different fabric, for different purposes.
Make sure the label tells you that the garment is chlorine and saltwater resistant.
Select swimwear made from fabrics like nylon or polyester blends. These fabrics are known for their ability to withstand the effects of chlorine and saltwater.
A secure fit is important in swimwear. Adjustable straps or closures to ensure a snug fit that stays in place during water activities.
A shirt to swim in called a rash guard, and swim leggings are favorites of many. These pieces provide excellent coverage and UPF protection. By guarding against both the sun and potential skin irritations.
Finally, Everyday Wear
This is the stuff we wear every day. Everyday wear can help protect our skin and reduce the accidental sunburn risk.
UPF-rated clothing is important. To keep your skin safe, you need to learn to look at your choices. Look for garments with a UPF rating of 30 or higher to ensure effective sun protection.
It is important to get sun protection on a daily basis. I have lived in this sunny central Texas eastern New Mexico all my life, so- it is normal to cover my skin.
We also use a lot of denim in this part of the world. A natural sun protecting fabric, unless it is worn ou or the fabric has worn place in it. Hats are normal for us as well.
The basics of sun blocking clothing start with a wide brimmed hat. The hat should be made of a tightly woven fabric. Straw is a favorite, and can be an excellent choice, as long as it doesn't allow the sun through the weave holes.
Choose hats with a brad brim to shade your face, neck and ears from the direct sunlight. Caps are not as good to protect your ears and neck. These are places skin show up first for most people.
Sunglasses are a basic of the sun blocking clothing wardrobe. Maybe you don't consider sunglasses clothing. Just please consider them important for protection for your face and eyes from the sun.
Opt for sunglasses with 100% UV protection to shield your eyes and the delicate skin around them. Remember the wrap-around and over-sized lense for extra coverage from the sun. Think frames that cover more of your face are good as well.
Sun Blocking Shirt refers to flowy and breathable cover-ups, such as maxi dresses or lightweight shirts that are loose fitting and long sleeved. There needs to be room for the air to flow around the wearers body for cooling to happen.
A tightly woven fabric can be very light weight and still keep your skin safe from the sun. Covering your skin is the main purpose. Style, is kind of up to you. Just make sure the sun doesn't get through. Check out this article for sun blocking fabrics.
We no longer hang clothes on a clothes line to dry. However, I remember helping Mom do this chore, and coming into the house with tender sunburned cheeks. Yes, I had hats, just didn't wear one.
Accessories Can Help Keep You Safe From Sunburn
Accessories can enhance your sun-safe style and offer additional protection against harmful UV rays.
Consider incorporating the following items into your wardrobe:
Umbrellas can help protect your skin when in the sun. Stylish and practical, they offer portable shade on sunny days.
UV-protective scarves and shawls can do a lot to help you protect your skin. There are special sleeves for your arms, gloves and gaiters that do a great job of keeping the sun off your bare skin.
Even sun blankets for your car when traveling. They are very light weight and help keep your arms protected from the sun.
These versatile accessories can be used to shield your neck, and shoulders, or even draped over your legs for added protection.
Use sunscreen along with clothing. This provides an excellent defense against the sun, don't forget to apply sunscreen to exposed areas of your body for complete protection. Back of your hands for instance.
Stay in the shade and avoid peak sun hours. When possible, plan outdoor activities during the early morning or late afternoon to minimize direct sun exposure.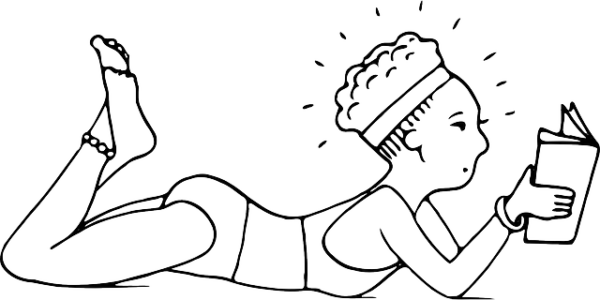 Sami's take on How to Master Sun-Safe Style
Mastering sun-safe style involves not only understanding the importance of sun protection but also making informed choices about fabrics, styles, and activities.
While sun protection clothing offers numerous benefits, it's important to consider its limitations. Ensure that uncovered skin receives proper protection as well.
Stay aware of the sun and the dangers to yor skin. 100% protection is difficult, but you can reduce your risk of sunburn and skin cancer.
By choosing the right fabrics and styles tailored to different activities, you can maintain your style while effectively shielding yourself from the sun's harmful rays.
Incorporating sun-safe accessories and following additional tips will further enhance your sun protection regimen.
Embrace the fashionable solutions available today and safely enjoy the outdoors with confidence and healthy skin.
Thank you,
Sami