"7 Important Facts" About Sunscreen answers questions about sunscreen's rise to importance. However, let's start with "Who Invented Sunscreen?"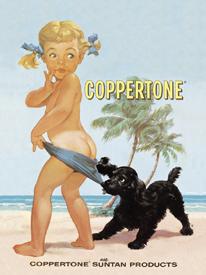 Quick History Of Sunscreen
In 1938–
There had been some attempts at sunscreen. But, in 1938, A Swiss chemistry student named Franz Greiter was a victim of sunburn. Being an outdoorsman, he climbed Mount Piz Buin on the Swiss-Austrian border.
As he knew he was wanting to continue the outdoors adventures, he thought he could do something about getting sunburn.
Franz began his work of formulating an effective sunscreen.
He is credited with the first attempts to take the information he had available and come up with something to protect his skin from the sun.
He is also credited with the term "Sun Protection Factor," better known as SPF.
1944–
Then in 1944 records show that Benjamin Green, an airman, and pharmacist, gets the credit for using a greasy substance called "red vet pet." Red veterinary petrolatum was rubbed on the skin.
He was attempting to keep off the Ultraviolet rays from himself and other soldiers during WWII. The red vet pet salve was heavy and unpleasant, it works primarily as a physical barrier between the skin and the sun.
During the 1940's–
After World War II, Green began mixing his red vet pet, with cocoa butter and coconut oil. This formula eventually became what would wind up as Coppertone Suntancream.
1946 Mr. Greiter's product, Gletscher Crème (Glacier Cream), comes to market under the brand Piz Buin, which is still sold today.
1956–
The familiar Coppertone Girl was drawn by an illustrator named Joyce Ballantyne. Her 3-year-old daughter, Cheri, did the modeling.
1970's–
1970S Piz Buin introduces sunscreens with ultraviolet A and ultraviolet B filters.
1978 The Food and Drug Administration proposes to regulate sunscreens, recommending standards for safety and effectiveness. The guidelines were made up of several layers.
Needless to say, some parts never took full effect. The fact that some went unenforced led us to where we stayed several years regarding establishing SPF testing and labeling.
However, the official document did state, "In the long run, suntanning is not good for the skin."
1988–
The next notable change for the sunscreen industry was in 1988. The F.D.A. approves a sunscreen product containing avobenzone, a UVA-only filter. The other approved filters until then were UVB ones that had incidental UVA protection.
This resulted from many studies about how UVA, the early skin aging part of the UV mix needed more attention.
1997–
The F.D.A. began allowing sunscreen makers to market the fact that their products contain avobenzone for UVA protection in 1997.
2006–
The F.D.A. misses a deadline set by Congress to approve guidelines for sunscreens in 2006.
2007
Then in 2007, the F.D.A. finalizes its proposed rules on UVA testing, and the labeling standards and starts accepting comments on the proposals.
2010 The F.D.A. is expected to approve the 2007 guidelines, but the target date is pushed back yet again, most recently to October from May.
The FDA issued some changes in guidelines in 2015 and in 2019. Neither has been strictly enforced. This industry uses self-regulation and the idea that manufacturers adhering to a higher level can keep themselves in business and the public safe.
Was There Sunscreen In The '70s?
During the '70s your goal, if you were a woman, was to get as tan as your skin would permit. There was no mention anywhere of protecting your skin from the sun.
Sunblock or sunscreen was basically nonexistent. The goal was to amplify your rays. If you saw anything about sun protection, it was with protection rates or SPF numbers hovered around 2, 4, and 8.
Women typically lathered on Crisco and baby oil to get that deep-baked look.
As I spray my SPF 50 on the grandkids, I can't help but remember how times have changed. Many of my grandchildren's friends aren't even allowed to play outside without sun blocking clothing!
Of course, no one wants skin cancer. As I think about still being a true believer some "Brown is Beautiful."  
Moderation Is Key For Keeping Skin Healthy
Moderation is a pretty good way to have velvety soft skin. As sunlight is the direct cause of nearly all living organisms on Earth, you might want to catch a little sun.
With moderation, you can get enough sun to keep your body healthy. You can get the "just barely kissed by the sun look" and stay healthy. However, moderation is the most difficult thing to learn about being out in the sun.
Having the awareness to pay attention to the time you are out in the direct sun, like before 10 AM in the summer, and 11 AM in the winter. That you wait till after 4 PM in the summer and 3 PM in the winter. We have just been careless about the times of the day we get our sun exposure.
Then just watch the time to get only 20 minutes of sun in the summer and 30 minutes in the winter. Any more and you are asking for problems.
Making sure you and your family have access to shade and plenty of water is important to protect your skin.
"7 Important Facts" About Sunscreen
1 Yes, you really do need an SPF of 30 or higher. There will be some protection with an SPF of 15, but for sure after 30 minutes in the summertime sun, you will need to cover up.
Grabbing a long sleeve loose fitting sun blocking shirt will allow you to enjoy being out in the sun, but be protected.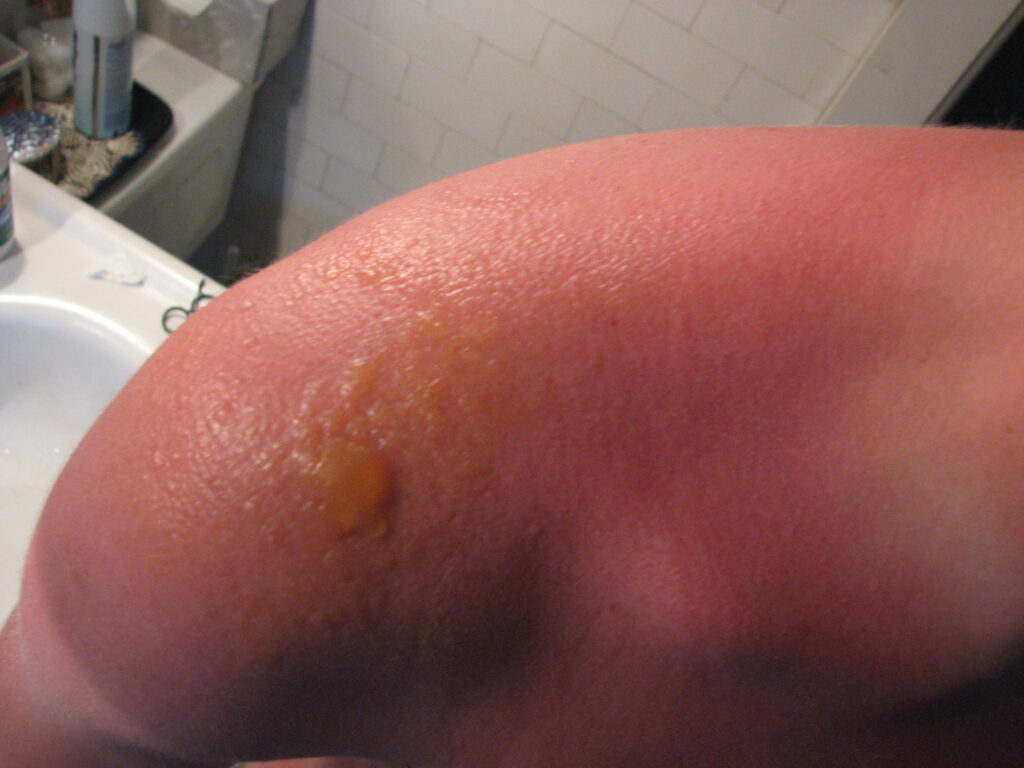 https://en.wikipedia.org/wiki/Sunscreen
Broad Spectrum For Total Protection
2 Most sunscreen will have a broad spectrum. But just in case the product you have chosen is not playing by the rules. make sure the words are there.
Broad Spectrum means you are getting sunburn protection as well as anti-aging. Get the best for your skin. Protect yourself and your family.
To help control your sun exposure wear your sun blocking hat, sunglasses, and shirt. Those are the basics. Start allowing your skin protection to work for you.
Even Darker Tones Need To Protect Their Skin
3 For total protection, you should be careful as well. If you have darker skin tones, you should follow the same safety guidelines as those who are very high-risk fare.
Limiting your time in the sun as well as wearing sun blocking clothing after a reasonable exposure time is important. People with darker skin are experiencing more melanoma than ever.
It is thought that this is happening as the trend for allowing younger kids to spend too much time in the sun. Yes, kids want to be out and they should be out, but with awareness for the limitation of what our skin can handle and stay healthy.
No Sunscreen Is Waterproof Or Sweatproof, At This Time
4 Yes, some sunscreens are very good at staying on your skin when you swim or sweat. I am sure we will have one that will stay one day. However, until that time you must pay attention to time, activities and how important is it to pay attention to the need to reapply your sunscreen often.
The water resistance of the product, according to FDA's regulations now requires:
When a product's front label claims to be water-resistant, it must designate whether it's protective for 40 or for 80 minutes while swimming or sweating.  
Additionally, manufacturers may no longer make claims that their sunscreens are "waterproof" or "sweatproof."
Some sunscreens are advertising that they can repair DNA. Until I see some solid reports that this has happened, I will bypass them when ordering online. The advertising and articles that I have run across are presented to sell products. While this may be possible, I am going to give this market time to work a while.
Yes, it is expensive to take care of our skin. Just look around at some of the older members of your family. The condition of their skin gives you an idea of a lifetime without sunscreen. This is a very reasonably priced item to help you reach your mature years in better skin condition. It will matter to you.
All Sunscreen Have Some Ingredients In Common
5 No matter what the active ingredients are, all FDA-approved sunscreen ingredients work by scattering, reflecting, or absorbing UV rays. 
There is no difference in efficacy between sunscreens with organic or inorganic actives, they all must be formulated to achieve their SPF label claim.
So, a sunscreen that is more modestly priced can be as effective and a more expensive brand. They may not feel as luxurious but will protect very well.
Make sure you are ready, summer or winter with a bottle of sunscreen that works for you.
Reading Labels On Your Sunscreen
6 After reading your sunscreen label to find out much protection it rated, 30 or 50? For sure it is a wide spectrum? Great. Now one other thing you need to read the label for unless you are allergic to ingredients normally used in sunscreen. That other thing? Sell-by date!
The FDA says that all products have to have a manufacturing date. Has this product been on the shelf a long time? They have to have a 3year life span. Is it near expiration? I have gotten bottles that were less than 100%, but I use them anyhow.
They were no longer stable and able to give complete coverage and protection from the sun. I didn't watch the dates! Don't overlook this important part of selecting your sunscreen.
Be Aware Of Where You Are Storing Your Sunsceen
7 Have you been guilty of leaving your sunscreen in your vehicle? This may not matter where you live, or where ever the FDA tests the products it approves for sale.
In my part of central Texas, it gets hot! Even though I park in a closed garage, the bottle I had in the car was not useable in just a few weeks. It smelled a bit off, and would not rub on easily, both signs of a product that was no longer stable and able to protect.
As I visit with family members and neighbors around I have tried to ask the question of them. Some had some that had been in the vehicle long enough to be beyond the expired date. Then, some didn't leave their sunscreen in the car. So check the bottle you keep handy in the car.
To be sure, using a product that is not full strength is better than nothing at all! Just be aware.
This is why we are glad to have found some extra protection in sun blocking clothing. It doesn't expire! You can leave it in the car in summer and winter. That lightweight shawl will protect. Your loose-fitting long sleeve shirt. The sunhat and sunglasses. Yes, they are basic! They will protect you and help prevent sunburn!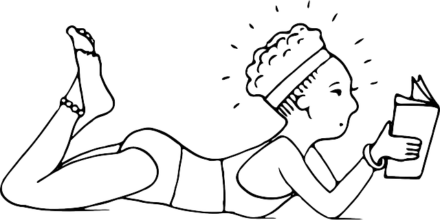 Sami's Take On "7 Important Facts" About Sunscreen
Sunscreen is important for our skin and protection from the sun. Using sun blocking clothing and sunscreen makes controlling too much sun easier. We all need to be more careful.
I noticed this statement in a Coolibar ad that was in my mailbox.
"Sunburns do cause skin cancer. So does cumulative sun damage does as well. If you are exposed to 10 minutes a day of UV a day, but at the end of the week you have had 70 minutes of sun on you.
After a month, that is 300 minutes or 5 hours of exposure!
Is the word "cumulative" sinking in?
We must take care of our skin. Be aware of how you can do a better job of protecting yourself and your family from too much sun.